Available September 2015
You may know the story of the Brooklyn Dodgers.  But you don't know the whole story.  
Until now.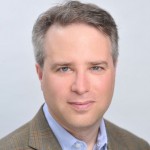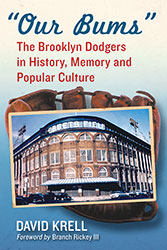 Krell chronicles the hidden stories of baseball's most beloved team to bring alive the unbreakable bond between the Brooklyn Dodgers and their fans in Our Bums.
Soaked in nostalgia, Our Bums captures the joy, pathos, and soul of Brooklynites whose passion for their hometown team is relentless, even decades after the Dodgers moved to Los Angeles in 1957.  Through archival documents, contemporary press accounts, and personal interviews with Dodger fans, Krell recreates the history of the team that changed baseball.  And America.
With a Foreword by Branch Rickey III, Our Bums has an author's Preface and an Epilogue about fathers, sons, and baseball that will even have Yankee fans reaching for tissues.
CLICK HERE TO PRE-ORDER "OUR BUMS" ON AMAZON
CLICK HERE TO READ AN EXCERPT FROM "OUR BUMS"