David Krell, Esq.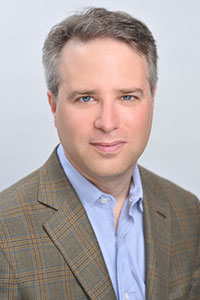 My passion for research and writing began in 6th grade, when I was assigned to write a paper about William Shakespeare.  I absorbed myself in Shakespeare's career by learning about his plays, the Globe Theatre, and the Elizabethan era.  With a fervor fueled by determination, I explored Shakespeare's World Book entry plus the Springfield (New Jersey) Public Library's Shakespeare biographies, looking for details that would make the paper stand out.  I got an A+ on the Shakespeare article that started me on this journey.
Not that much has changed regarding my thirst for research and writing.
When I began my career after law school, I got a job as a researcher at Broadway Video, the company started by Lorne Michaels—Creator and Executive Producer of Saturday Night Live.  My task was organizing the files of properties that Broadway Video had just purchased, including the Lassie and Lone Ranger franchises. It was like getting the keys to the kingdom for a popular culture buff.  I dove into thousands of files, quickly learning the intricacies of the franchises, including rights, merchandising agreements, master tapes, chain of title, distribution agreements, scripts, and episodic information about the Lassie and Lone Ranger television shows.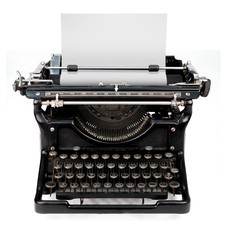 After working in Broadway Video's legal department for a couple of years, I expanded my media experience by working as a Nielsen television ratings analyst for legendary television producer Aaron Spelling.  Then, my journalism career began with a research and writing position during the launch phase of FOX News Channel.  I've also had the privilege of working at the New York City stations WCBS, WWOR, and WPIX in addition to MSNBC, where I am presently a segment producer.
My journalism passion inspired me to create, produce, and moderate the the PRIME—Professionals in Media and Entertainment seminar series in New York City (2001-2005).  These seminars featured industry leaders from companies including Latina magazine, Madison Square Garden, Major League Baseball, and NBC Sports.  Additionally, I had the opportunity to work on a political campaign in 2001, when I served as Deputy Press Secretary for Bret Schundler's campaign for Governor of New Jersey.
My fascination of popular culture inspired me to record more than 100 commentaries for a podcast about classic television from 2006-2010.  In addition, I consulted on the 2006 exhibit for the Museum of Television & Radio—now Paley Center for Media – honoring the founder of the American Broadcasting Company—Leonard Goldenson: The Gentleman Giant.  I was tangibly rewarded for my recall of popular culture trivia—First Runner Up in TV Land's Ultimate TV Fan Search in 1999.  I won $1000, which I donated to charity  The other rewards were a big screen television, a CD/DVD system, and meeting game show icon Chuck Woolery and 1960s sex symbol Barbara Eden.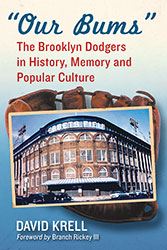 In 2015, McFarland published my first book Our Bums:  The Brooklyn Dodgers in History, Memory and Popular Culture.  I've also contributed to the publications The Sports Post, New York State Bar Association's Entertainment, Arts, and Sports Law Journal, and Memories and Dreams, the magazine published by the National Baseball Hall of Fame and Museum.  The Hall of Fame's Giamatti Library has two of my articles in its  Permanent Collection:  Bill Veeck:  Baseball's Barnum and Stealing Home:  Major League Baseball Properties, Inc. v. Sed Non Olet Denarius, Ltd. and the Glory, Heartbreak, and Nostalgia of the Brooklyn Dodgers.
I have a B.A. in Communications from the University of Maryland and a J.D. from Villanova Law School, where I was a writer for the Villanova Environmental Law Journal and the Editor-in-Chief of the law school's newspaper, The Docket.  In 2005, I received an LL.M. in Intellectual Property from Cardozo Law School.  I live in Jersey City, New Jersey, the site where Jackie Robinson broke baseball's color line on April 18, 1946, when he played for the Montreal Royals in a game against the Jersey City Giants.