David Krell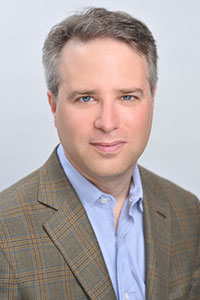 My passion for research and writing began in sixth grade, when I was assigned to write a paper about William Shakespeare.  I absorbed myself in Shakespeare's career by learning about his plays, the Globe Theatre, and the Elizabethan era.  With a fervor fueled by determination, I explored Shakespeare's World Book entry plus the Springfield (New Jersey) Public Library's Shakespeare biographies, looking for details that would make the paper stand out.  I got a 4.0 on the Shakespeare article (the equivalent of an A+).
Not that much has changed regarding my thirst for research and writing.
Starting my media career as a lawyer, I soon traded the law for journalism and found the immediacy of cable news to be challenging, exciting, and fulfilling as a writer and producer.  At FOX News and MSNBC, I wrote about a presidential impeachment, elections, disasters, politics, terrorist attacks, and Supreme Court cases.  There's nothing like being in a newsroom or a control room during a breaking news story.
Writing a book, however, is a marathon, not a sprint.  Or even a jog.  My first book received an Honorable Mention for a literary award from the Society for American Baseball Research (SABR) — Our Bums: The Brooklyn Dodgers in History, Memory and Popular Culture.  I've spoken at SABR conferences and the Baseball Hall of Fame, and more baseball books are in the pipeline.  But there will be others about history and politics, my other passions.  As any author knows, if you don't see a book about a topic available at the library or the bookstore, then maybe you're the one to write it.