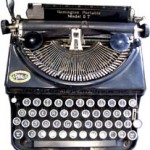 Coal.  Logging.  Natural gas.
West Virginia is more than a state rich with natural resources.  It is, in fact, a minor league baseball treasure.
Charleston, the state capital, began its professional baseball résumé in 1910 with the Statesmen, a Class D team in the Virginia Valley League.  In 1911, the Statesmen played in the Class D Mountain State League.
Minor league baseball in Charleston became a mainstay.  What began as the Statesmen later became the Senators, Charlies, Wheelers, and Alley Cats.
Since 2004, the team has been called the West Virginia Power.  Upon this latest name change came five mascots – Axe, Gusty, Pyro, Hydro, and Charlie.  In 2010, Chuck replaced them.  A yellow creature with a bowler and an eye patch, Chuck is a hallmark of Power baseball.  The eye patch recalls the Power's major league parent team – Pittsburgh Pirates.
The team created a biography for Chuck.  He left Charleston to find another team when the Charlies left in 1983.  But, like Dorothy showed us in The Wizard of Oz, there's no place like home.  Chuck couldn't find another team to capture his baseball passion quite like the Charlies.  When Chuck found out that another team revived Charleston baseball, he headed to Watt Powell Park which, unfortunately, no longer existed.  It was demolished.
Chuck answered a "Help Wanted" advertisement for the Power, Charleston's new team.  The job – team mascot.  Chuck fit the bill.  Perfectly.
David Raymond, creator of the Philadelphia Phillies' Phanatic, designed Chuck through his company – Raymond Entertainment Group – that specializes in mascot design.  The company's web site describes the mission:  "Providing leadership for his character branding company in Newark, Delaware, Raymond now wears the moniker of "Emperor of Fun and Games" at Raymond Entertainment Group (REG). The group offers soup-to-nuts character branding programs that develop market opportunities and plans, costumes, performer development and training, and growth management to generate maximum value from a sports or corporate character."
I have a newfound respect for the mascot industry because of my experience writing Handle With Care, a chapter in the New York State Bar Association's 2013 sports law handbook In the Arena.  I'm also a co-editor of the book.
The chapter concerns the legal issues surrounding mascots, including intellectual property, character licensing rights, and employment.  Mascots play key roles in the fan experience.  They lead cheers, interact with fans, and extend the team's brand.