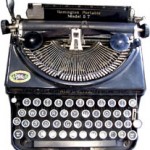 M*A*S*H had several memorable characters.  Klinger dressed like a woman to get a discharge from the Army based on a Section 8.  Hawkeye used humor, usually bathed in sarcasm, as an emotional defense mechanism to protect his psyche from getting fully pummeled by the barrage of wounded soldiers.  Charles Emerson Winchester III exuded superiority, based on his privileged upbringing.
One of the most memorable characters in the environs of the 4077th is one who never really existed.  In the episode Tuttle, Trapper John and Hawkeye create a file for Jonathan Tuttle, a fictitious doctor whose identity Hawkeye uses to authorize donations of supplies to Sister Teresa for her orphanage.
Word about Tuttle quickly spreads around camp.  Radar O'Reilly, the 4077th Company Clerk, is involved in the scam.  He convinces Lt. Colonel Henry Blake, the 4077th commanding officer, that Tuttle exists.  Henry, thanks to Radar, believes that he has meals with Tuttle.  Major Frank Burns plays camp politics by claiming that Tuttle is a friend.  Meanwhile, Frank and his paramour, Major Margaret "Hot Lips" Houlihan, demand to see Tuttle's personnel file.
Hawkeye and Trapper promptly create a biography for Captain Jonathan Tuttle.  Born in 1924.  Hometown: Battle Creek, Michigan.  Parents:  Harry and Freeda.  Medical school:  Berlin Polytechnic.  Trapper suggested Harvard, but Hawkeye, wisely, counseled that it can't be a school that could be checked.
Always the benevolent one, Hawkeye creates Tuttle's physical characteristics for Hot Lips to ponder.  Height:  Six feet, four inches.  Weight:  195 pounds.  Hair:  Auburn.  Eyes:  Hazel.
Army red tape then provides Captain Tuttle with several months of back pay.  While under an operating mask, Hawkeye portrays Tuttle to the officer bringing the appropriate documents brought to the 4077th.  Tuttle, according to Hawkeye, is independently wealthy, therefore, he does not the back pay.  Hawkeye then instructs the officer to give all future pay to Sister Teresa's orphanage.
General Clayton learns that Tuttle gave 14 months of back pay to the orphanage.  Inspired, he decides to hold a ceremony for Tuttle to be decorated.  Hawkeye, unable to produce an actual person, reveals that there is no Tuttle.  Well, at least not anymore.  He explains that Tuttle went to the battle field to perform emergency medical surgery.  Tuttle was armed with everything he needed, except a parachute.
Hawkeye is not out of the woods yet.  Blake calls on Hawkeye, who knew Tuttle best, to deliver the eulogy.  Naturally, Frank complains to Margaret that he knew Tuttle best.  Hawkeye says, "We can all be comforted by the fact that he's not really gone.  There's a little Tuttle left in all of us.  In fact, you might say that all of us together made up Tuttle."
And we learn of one last charitable act.  Hawkeye says that Tuttle's GI insurance policy names Sister Teresa's orphanage as the sole beneficiary.  Henry, while tearing up, says, "He was the best damn O.D. we ever had."  O.D. stands for Officer of the Day.
In the episode's tag, Radar questions the source of the dog tags and parachute that Hawkeye used to complete the scenario of Tuttle dying.  Trapper John explains that they came from Major Murdock.  Tall, skinny guy.  Tuttle's replacement.