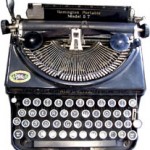 Christmas television specials dominate prime time during between Thanksgiving and December 25th.  The Hollywood Palace was no exception in 1965.
With the holiday season as a backdrop for one particular episode in December, host Bing Crosby mentions that this time of year means people traveling to see families, references a group of men far from home, and watches the Allied Prisoners of War from Hogan's Heroes climb down a ladder into their escape tunnel.
Moments later, the soldiers emerge from a huge staircase prop on stage.  Thereupon, they engage in light banter with Crosby.
Hogan's Heroes star Bob Crane reveals to his comrades that Crosby is the boss as Bing Crosby Productions owns the show revolving around the exploits at Stalag 13 during World War II.
Mere coincidence?  Highly unlikely.
Indeed, the legendary crooner was a formidable businessman, owning stakes in real estate, oil wells, Minute Maid, the Pittsburgh Pirates, and television production.
Premiering in September of 1965, Hogan's Heroes became a rookie hit on CBS.  And it became a home run for Crosby, running six years.  Crosby's hosting gig on Hollywood Palace presented a natural tie-in.  Soon, Sergeant Schultz arrives on stage, followed by Colonel Klink.  The exchange between the Hogan's Heroes cast and Crosby is enjoyable.  Topical, even.
Werner Klemperer, Klink's portrayer, mentions that he learned how to drop out because he came to the studio by way of Berkeley.  Later, Klemperer and John Banner, who played Schultz, shed their usual "dumbkopf" images to perform what might be the highlight of the program—a somber, sentimental, and gripping rendition of Silent Night in German, titled Stille Nacht.
Robert Clary, who played LeBeau, also showed his singing talents with a performance of Le Divine Enfant.  Later, the Hogan's Heroes cast joins with more songs.
Some might say that Bing Crosby used the Hollywood Palace to promote one of his programs.  Surely, that was the case.  But it did not overwhelm the audience nor did it shy away from indicating Crosby's interest in Hogan's Heroes.  Moreover, it wasn't a self-serving cameo.