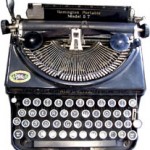 Prime time television offers a plethora of advertising agencies.  Bewitched boasts McMahon & Tate with Darrin Stephens, a good-natured, smart, creative advertising executive with a wife who's a bit bewitching.  Some sources use McMann as the spelling of the first partner's name.
Bosom Buddies depicts the work and creative lives of Kip Wilson and Henry Desmond, an artist and a copywriter, respectively, at the Manhattan agency Livingston, Gentry and Mishkin.  Kip and Henry report to a redheaded, confident, experienced woman named Ruth Dunbar.  The trio depart their agency to start Sixty Seconds Street, a production company for television commercials, along with secretary Amy.
The Closer showcases Jack McLaren, an advertising legend who started his own agency.  Caryn James, a television critic for The New York Times, described McLaren's journey:  "In the first episode, McLaren, famous in the advertising industry for his cold-blooded business deals and manipulation, wins a golf match with the President.  (This happens off camera; no messy Clinton caricatures here.)  He then loses the United States Army advertising account and his job.  That's where The Closer starts cranking out clichés, as McLaren starts his own company in a ramshackle former factory."
thirtysomething concerns the work and home lives of copywriter Michael Steadman and artist Elliot Weston.  They first met at the Philadelphia agency Bernstein Fox, then started The Michael and Elliot Company.  After their company folded, Michael and Elliot joined advertising powerhouse DAA under the aegis of mysterious advertising legend Miles Drentell.
Trust Me features Rothman, Greene & Moore.  Creative Director Mason McGuire and his irresponsible yet productive colleague, copywriter Conner face the travails of generating effective advertisements.  Tom Shales of The Washington Post wrote, "It may be cutthroat, but there is nothing crucial or important about it, and so it seems unlikely that viewers will care if the CEO of the Arc Mobile phone company chooses as his company's slogan 'Do thumb-thing' or the more suggestive 'You can do it with one hand.'  The latter is fairly obvious in its double-entendre, and not unfunny, but in the second episode, characters act surprised and shocked by the double meaning of the phrase, which seems odd for a supposedly sophisticated crowd."
Mad Men showcases Sterling Cooper, a Manhattan agency benefiting from the insight, creativity, and genius of Don Draper.  Attention to detail, particularly in props, formed a cornerstone of Mad Men's success.  In a series of interviews for The Hollywood Reporter on the verge of the show's finale, Lacey Rose and Michael O'Connell interviewed the principals responsible for creating a realistic depiction of the 1960s.
Ellen Freund, Mad Men's property master provided insight on television auteur Matthew Weiner's vision of the 1960s through the lives of Manhattan advertising executives.  "Matthew is so specific and cares so much about every tiny element, starting with the insides of drawers and wallets," stated Freund.  "You never, ever went to Matt with a mixing bowl and said, 'Here's the mixing bowl.'  You'd go to him with a mixing bowl and the proof that it was made in the year previous to the year we were shooting in.  Sometimes he'd say something like, 'Get me the mixing bowls with the clear bottom.'  And I'd go, 'Nuh-uh…not until 1972."