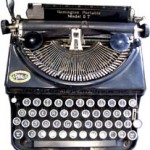 Don Draper can figure out how to write an ad that will make people happy. The client. The consumer. His partners at Sterling Cooper Draper Pryce.
But he can't figure out how to make himself happy.
He is the man that all men want to be and all men fear of being – successful with a sexual résumé of beautiful women, lonely with the increasing realization that he lacks a true partner. The first Mrs. Draper was gorgeous but frosty. The second Mrs. Draper is empathetic with streaks of independence that a self-made man could find threatening.
Frustration, thy name is Don Draper.
Season 5 of Mad Men ended last night with a question mark, as is the hallmark of the show's season finales. A perky blonde approaches Don Draper in a Manhattan bar as the proxy for her shy friend at the other end of the room. Or perhaps it's an approach on behalf of both of them. Draper's success with women does not preclude such a proposition.
She asks if he's alone. Draper looks at her. Cut to black.
So, we are left wondering whether Don risks his seemingly happy though erratic domestic life with second wife Megan for a romp between the sheets that will leave him satisfied but no more fulfilled. It would be, as Pete Campbell described his affair with Beth, a temporary bandage on a permanent wound.
The wound is loneliness. Sometimes the bandage is sex. Sometimes it's alcohol. Sometimes it's work. He is at the zenith of self-assuredness when he's pitching his take on a product's image. The pitch conveys how the ad will pitch an emotional bond with the product rather than information about it.
A circular slide projector as a carousel. A luxury car as a parallel to gorgeous yet ultimately unattainable women. Lipstick as a branding weapon for women to use on men as if they're cattle to be owned. Don Draper's client pitches for Kodak, Jaguar, and Belle Jolie show a man as confidence personified with persuasiveness that Clarence Darrow would envy. He is satisfied.
But he knows that the effects of satisfaction are temporary, no matter how he achieves it. As Don says in a pitch to Dow Corning, "What is happiness? It's a moment before you want more happiness."
In a conversation with department store heiress Rachel Menken, he says, "Oh, you mean love. You mean a big lightning bolt to the heart where you can't eat and you can't work and you just run off and get married and make babies. The reason you haven't felt it is because it doesn't exist. What you call love was invented by guys like me to sell nylons."
Cynicism, thy name is Don Draper.
One undercurrent of Season 5 has been Don Draper's domestic life in his Upper East Side apartment. Jon Hamm portrays Don Draper as if he is playing house with his trophy wife rather than cultivating a stronger marriage than the one that he had with his first wife, Betty.
It is a performance deserving of study, review, and admiration. From the outside looking in, Don Draper has it all. Virile. Handsome. Charismatic. Successful. Rich. But Hamm's understated expressiveness shows a man struggling with his demons, which range from fear of losing his creative edge to guilt concerning the suicide of Lane Pryce, a partner at his advertising agency.
Matthew Weiner created Mad Men to show us how the 1950s transitioned into the 1960s, cultural shifts and all. With unique characters proving his artistic genius, he shows us universal themes against that backdrop – Money alone will not satisfy you. Office politics are inevitable, like death and taxes. And loneliness cannot be lightened by alcohol, sex, or achievement.
Oh well. Until Don Draper figures it out, at least he can pass the time between client pitches by watching a curvy redhead sashay up and down the corridors of Sterling Cooper Draper Pryce.
Sexuality, thy name is Joan Harris.