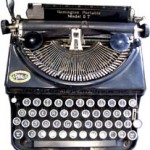 Archie comics inspired two live-action music-comedy television specials in the 1970s.  ABC haired a one-hour special simply titled Archie on December 19, 1976.
Variety reviewed the special for its December 22, 1976 issue, offering encouraging comments.  "Overall, one got the feeling that the special had come close to achieving its original goals and might yet turn up on ABC's prime time sked–possibly as a summer skein."  Translation:  sked means schedule, skein means series.  ABC aired a second special on August 5, 1978 titled The Archie Situation Comedy Musical Variety Show.  
David Caruso (CSI: Miami, Michael Hayes, NYPD Blue) often receives credit for portraying Riverdale's red-headed Romeo.  In fact, Dennis Bowen, an actor with a recurring role on Welcome Back, Kotter, played Archie.  James Komack's production company produced Kotter and the two Archie specials.  Thus, Bowen's nexus to Komack provides an explanation in how the Archie role came to be.  But what about the confusion concerning Caruso?
Mark Evanier, a Story Editor on Kotter, dissected the confusion in an article for the August 25, 1995 edition Comic Buyer's Guide.  While Caruso was set to play Archie, a contract dispute occurred the day before rehearsals began.  Press and promotional materials had already been distributed, thus causing the mistaken credit to Caruso.
Conventional wisdom dictates that The Archie Show first merged music with the gang from Riverdale, however, this initial foray into Archie animation does not own that distinction.  Once Upon a Tune!, a story in Life With Archie #60 (April 1967), pre-dates The Archie Show's 1968 premiere.  It features the believed debut of the Archies rock group.  Also, The Folk Singers story in Betty & Veronica #101 (May 1964) hints at a musical venture with Archie, Betty, and Veronica showing their appreciation for folk music by writing and singing songs in this genre.
Beetlemania in Archie's Pals 'n' Gals #29 (Summer 1964) parodies the four mop-tops from Liverpool.  Archie, Reggie, Jughead, and Moose tire of the Beetles inspiring the girls at Riverdale High School to swoon.  In turn, they don mop strings as wigs and play at a school dance.  I Want to Hold Your Finger, a strangely familiar song, receives hails of "A real home-grown product, too!" and "We could call them the Beatles!"  After letting their hair grow, the Beetles graduation from playing schools in the county to the State University prom to Ed Sulliman's show, a parody of The Ed Sullivan Show.  Popularity mushrooms like the cloud from an atomic bomb; Beetlemania is contagious, incurable, and inescapable!
Alas, worldwide fame is not what it's cracked up to be.  The boys want their regular lives back, but when a disappearing act creates an even greater demand for the Beetles, we learn that the story is a dream.  Archie's frustration with the attention given to the real-life Beatles manifested in a dream.  A nightmare, really.  It has a lesson, though.  Archie sympathizes with the costs that celebrities pay in the currency of lack of privacy compounded by constant pressure.
The Beatles also provided the focus for two other stories in the Archie universe.  Relating a 1960s fad, the story Bop That Beetle in Betty & Veronica #105 (September 1964) showcases the popularity of Beatles haircuts.  All in the Game in Laugh #162 (September 1964) highlights a Beatles takeoff.  Archie and Veronica greatly anticipate the Termites Five appearance on The Ed Sullivan Show, but nearly miss it because of a short circuit at Veronica's house.  Sullivan's name is spelled correctly in this offering.
When the Beatles appeared on The Ed Sullivan Show on February 9, 1964, a phenomenon ignited; a British invasion of popular culture ensued with the Rolling Stones and other groups gaining a solid foothold in American popular culture.  Naturally, Archie Comics acted quickly, developing the three 1964 Archie stories.