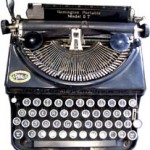 During the run of The Odd Couple on ABC from 1970 to 1975, celebrities played themselves as they graced the adventures of Oscar Madison, famous sports writer for The New York Herald and Felix Unger, photographer boasting portraits a specialty.
Allen Ludden, the host of Password, a stalwart game show from the 1960s to the 1980s, appeared on an episode hosting a Password installment in a special New York series.  Betty White, Ludden's wife, also appeared as himself.  Felix and Oscar participated in the Password game to hilarious results when Felix gave arcane clues to everyday words.
Richard Dawson of Match Game fame and, later, host of Masquerade Party and Family Feud, also appeared as himself.  In the episode, the writers gave a background story to Dawson, a British native, consisting of his knowing Felix from their service in their respective countries' armed forces.
Let's Make A Deal host Monty Hall played himself as a college chum of Oscar.  Felix and Oscar go on Let's Make A Deal dressed as a horse.
Tennis great Bobby Riggs played himself, constantly luring Oscar, a fellow bettor, into simple bets, like Oscar not being able to type his own name.  Riggs won that bet.
The episode with Riggs is particularly noteworthy for the guest appearance of Billie Jean King, who beat Riggs in the Battle of the Sexes, a tennis match at the Houston Astrodome on September 20, 1973.  During an era of women's liberation increasing in power, King beat Riggs.  They revive the rivalry in a ping pong match.
Bob Hope had a cameo in an episode as did Dick Clark and 1970s child star Rodney Allen Rippy, owner of the building where Felix and Oscar lived.  He owns it because it's a tax shelter.
David Steinberg, a wry comedian popular during the 1960s and the 1970s played himself in one episode.  Steinberg evolved into a director of sitcoms, including Curb Your Enthusiasm, Designing Women, and Mad About You.
Howard Cosell, ABC's bombastic sportscaster also made guest appearances.  He was a natural foil for Oscar as well as an example of cross-branding for ABC.  Indeed, Cosell may have been the most recognizable ABC personality in the 1970s, thanks to Monday Night Football, a groundbreaking juggernaut for ABC.
In the episode Big Mouth, Felix gives unsolicited advice about Howard Cosell's nasal twang, believing it to be a problem akin to the allergies and sinus issues that Felix suffers.  Cosell confidently responds, "That nasal twang is the most identifiable voice in all of broadcasting."  He also calls Felix an inane drone.  When Oscar inquires about the definition of the phrase, Felix says it's a dull bee.  Oscar agrees.
Roone Arledge, the head of ABC Sports, appeared with Cosell in the episode Your Mother Wears Army Boots.
From the world of culture, opera stars Richard Fredricks and Martina Arroyo played themselves in guest appearances.  Also included in the roster of celebrities adding verisimilitude to The Odd Couple:  Edward Vilella, Jaye P. Morgan, Hugh Hefner, Joan Crosby, Dick Cavett, Deacon Jones, Paul Williams, Dan Sullivan, Howard K. Smith, John Simon, Rona Barrett, and Wolfman Jack.