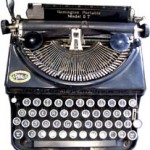 On this date in 1954, the Memphis airwaves debuted a singer.  And rock and roll was never the same.
The singer was Elvis Presley.
WHBQ played his rendition of That's All Right on July 7, 1954.  Recorded two days prior in Sam Phillips' Sun Records studio, That's All Right initiated Elvis on his journey to music icon.  Elvis conquered the musical world beyond rock and roll, though.  He won three Grammy Awards, all for gospel music.
Ballads, rockabilly, and the corny songs from his movies rounded out an unmatched repertoire.
Elvis Presley moved on stage like no other performer before him, swiveling his hips to the hormonal delight of teenage girls, the jealousy of their boyfriends, and the fright of their parents.
Concerts.  Albums.  Movies.  Elvis Presley dominated popular culture in the 1950s and 1960s.
Portrayals of Elvis on television also add to the legacy by interpreting, explaining, and depicting certain aspects of Elvis' life.
Elvis and the Colonel, a 1993 tv-movie starring Rob Youngblood as Elvis and Beau Bridges as Colonel Tom Parker, focused on the dynamic between these two men — the young man from Memphis with a voice that could change rock and roll and the manager that guided his business dealings from negotiations with RCA to movie deals to a 1968 comeback appearance in Las Vegas after eight years of being dormant concerning live performances.
Elvis and the Beauty Queen, a 1981 tv-movie stars Stephanie Zimbalist as girlfriend Linda Thompson and Don Johnson as Elvis.  Zimbalist and Johnson made terrific contributions to NBC's revival as a television network powerhouse in the 1980s.  She starred in Remington Steele with Pierce Brosnan and he made pastels fashionable in Miami Vice.
Elvis and Me, based on the eponymous memoir written by ex-wife Priscilla Presley with Sandra Harmon, stars Dale Midkiff as Elvis.  This four-hour miniseries premiered in 1988.
Elvis, another four-hour miniseries, stars Jonathan Rhys-Meyers in the title role.  It premiered in 2005.
Michael St. Gerard filled the shoes of a young Elvis Presley when he played the aspiring singer in Elvis, a television series based on Elvis Presley being on the cusp of breaking into the record business.  Elvis had a brief run in 1990.
St. Gerard's portrayal was not limited to television.  He played Elvis in a non-speaking role in the 1988 Jerry Lee Lewis biographical film Great Balls of Fire.
Finding Graceland, a 1998 movie, stars Harvey Keitel as a man claiming to be Elvis.  This, of course, based on a claim that Elvis staged his death.
But the portrayal that started it all was a two-and-a-half tv-movie that aired on February 11, 1979, just two-and-a-half years after Elvis Presley's death on August 16, 1977.  Produced by Dick Clark Productions, Elvis starred Kurt Russell.  John Carpenter directed Elvis, a coincidence because Elvis' character in the movie Change of Habit is named John Carpenter.
Russell appeared in one of Elvis' movies.  In the 1963 movie It Happened at the World's Fair, he kicks Elvis in the shins.  But the connection between the two men does not end there.  Russell plays an Elvis impersonator in the 2001 movie 3000 Miles to Graceland.
The 1980s revival of The Twilight Zone gave a twist on Elvis' life, legacy, and allure.  In the episode The Once and Future King, an Elvis fanatic and impersonator named Gary has an agent named Sandra.  She tells him that she met Elvis during one of his Las Vegas stints when she was 18.  After avoiding hitting another car while driving at night, Gary time travels to 1954 Memphis where he meets Elvis.  It happens right before Elvis is supposed to record That's All Right (a.k.a. That's All Right, Mama).
Elvis believes that Gary is really Jesse Garon Presley.  Or a reincarnation of him.  Jesse was Elvis' twin brother who died at birth.  When Gary tells Elvis about the latter's massive success in the future, Elvis is simply not interested.  He then changes his beliefs about Gary — he thinks that Gary is the devil and the music that Gary plays is the devil's music.  When an argument between Gary and Elvis escalates to a violent level, Elvis dies in the fight.
There's only one way out for Gary.  Become Elvis.  Gary buries him and assumes his identity.  During the early 1970s, Gary/Elvis talks to a groupie.  He reveals that he tried to perform the songs and acting roles as closely as he could remember from the original Elvis.  The groupie is Sandra, Gary's agent.  The meeting takes place just as she described earlier with Elvis talking for hours and showing signs of paranoia.  Only this time, she met with Gary.
Or was it really Elvis?