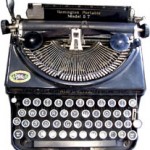 With a final scene that rivals Bob Newhart waking up in bed with Suzanne Pleshette in Newhart, Hawkeye leaving the 4077th by helicopter and seeing that B.J. used rocks to spell out the word "Goodbye" in M*A*S*H, and the deaths of the major characters in Six Feet Under, Matthew Weiner's Mad Men finale ended an opus that showed how the 1950s turned into the 1960s, using advertising as a foundation.
Don Draper, a man who seemingly had it all, proved to overplay his hand in life.  Rising from a childhood in a whorehouse, where he was raped by a prostitute, Dick Whitman assumed the name of Don Draper, his commanding officer, when the latter died in the Korean War.  An advertising genius with nearly unparalleled creative insight, Don's high life of womanizing, wealth, and worldliness plunged into despair.  With two failed marriages, a horrifying incident where his daughter caught him in bed with his neighbor, and absorption of his nimble but financially precarious agency, Don abandoned New York City for a cross-country journey culminating at a retreat in northern California, the destination being an idea of Stephanie, the niece of the real Mrs. Draper.
At once skeptical, Don has a breakdown that emotionally and, for a time, physically paralyzes him.  It is at a group therapy session where Don's breakthrough occurs, thanks to a participant named Leonard, who gives new meaning to nondescriptness.  When Leonard describes feeling ignored in life  by using the metaphor of being unselected from a refrigerator shelf, Don sheds his guard to move from his place in the circle and embrace Leonard as both sob.
Don then looks at the Pacific Ocean with a calm, heretofore unseen, compounded by the next and final scene of a group meditation against the ocean backdrop.  On his journey, Don often looked like he just woke up at 4:00 a.m. with a reddish-gray pallor.  Now dressed in a crisp, white shirt and khaki pants, Don appears hygienically, emotionally, and mentally scrubbed.  Cut to the 1971 "I'd Like to Buy the World a Coke" television commercial, perhaps the most iconic advertisement ever.
So, a question is posed.  Did Don Draper return to New York City, resume his position at McCann Erickson, and create the Coke commercial in Weiner's universe?  Possibly.  Possibly not.
In a meeting with Dow Chemical executives, Don claimed that happiness is simply a moment before you need more happiness.  It is, in fact, a device used by advertisers to lure consumers, as he explains in the pilot episode "Smoke Gets In Your Eyes" to Lucky Strike executives:  "Advertising is based on one thing, happiness.  And you know what happiness is?  Happiness is the smell of a new car.  It's freedom from fear.  It's a billboard on the side of the road that screams reassurance that whatever you are doing is okay.  You are okay."
This happiness paradigm disappears in the final shot.  It focuses on Don Draper's face betraying happiness and its twin cousins, calm and peace as Don repeatedly chants "om" with his eyes closed.  It contrasts the Mad Men pilot's first shot, which shows the back of Don's head, then reveals a worried look as Draper tries, valiantly though unsuccessfully, to create a pitch for Lucky Strike.  Thus, the bookend quality of these shots forms the argument that the Mad Men arc began with Don worrying about work and ended with Don basking in the warmth of the sun with no responsibility to clients, deadlines, and accounts.  He has, finally, free of the corporate structure that he conquered, but to which he also submitted.
In this vein, then, "I'd Like to Buy the World a Coke" is simply the last in a line of songs that run during the ending credits to reflect the mood, time, and/or place of the episode.  For example, when Don returns to his agency after a forced hiatus caused by his revealing an emotionally tattered childhood during a meeting with Hershey's executives, he suffers a severe reduction in authority; Don answers to Peggy, his former secretary whom he groomed to ascend the advertising ladder.
Freddy Rumsen, a former colleague now freelancing, lectures Don to get his act together, lest he wind up as a freelancer hopping from agency to agency as he looks for work.  Don, in turn, does the junior level work as the song "On a Carousel" plays during the credits.  It is a clear link to the legendary scene in Season 1, where Don names the Kodak slide projector the "Carousel" in an emotionally charged pitch showcasing his family slides.
On the other hand, plausibly, Don goes back to New York City after his catharsis, reclaims his position that he abandoned at McCann Erickson, and creates the iconic Coke commercial.  Hints during the last few episodes foretell this hypothesis.  When Jim Hobart, the head of McCann Erickson, announces that Sterling Cooper Partners will be absorbed rather than continue to function as an independent subsidiary, he lures the main characters with promises of being selected for certain accounts.
Ted Chaough will get Ortho Pharmaceuticals, thereby fulfilling his wish of working on a pharmaceutical account; he had confessed this wish to Don.  Pete Campbell will get the Nabisco account, a gold star client if ever there was one.  Roger Sterling will get Buick, a lodestar in the American automobile industry, not yet truly rivaled by Japanese automakers in the early 1970s.  And Don will get Coca-Cola, a Goliath of epic proportions culturally, financially, and societally.  With the Coca-Cola account comes a rare prestige that would elevate Don from creative genius to advertising icon, if he simply delivers his trademark excellence.
In Mad Men's penultimate episode, "The Milk and Honey Route," Don stops at a small motel in the middle of nowhere.  The co-proprietor asks him to fix the Coca-Cola machine. In the final episode "Person to Person," Don breaks down to Peggy in a telephone call that seems like a confessional.
Once Peggy's mentor, Don now looks at his protégé as a peer, maybe even an authority figure, as he spills his sins of breaking marriage vows, scandalizing his daughter, and taking another man's name while not, in his eyes, doing anything worthwhile with it.  Peggy tries to sway Don from his deep well of self-pity, assuring him that McCann Erickson will take him back.  She implores, "Don't you want to work on Coke?"
Another boon to this argument is a young woman working at the retreat.  Her alter ego appears in the Coke commercial, complete with a similar dress and braided pigtails adorned with red ribbons.  Perhaps Don, inspired by newfound feelings of harmony, used his feelings to create the Coke pitch as he did with Kodak's carousel.
When Don meditates in the final scene, he does so with the satisfaction of being laundered inside and out.  At peace, he listens to the group leader's words:  "Mother Sun, we greet you and are thankful for the sweetness of the Earth.  The new day brings new hope.  Lives we've led, the lives we've yet to lead.  New day.  New ideas.  A new you."  As the group chants "om," the camera zooms for a closeup of Don's face.  The "ding" of a bell also heard during the group leader's manifesto accompanies Don's smile of self-satisfaction, perhaps emphasizing a new idea that becomes a seminal part of popular culture, corporate America, and advertising.
Whether Don returns to New York City or stays on the retreat with a majestic view of the Pacific Ocean, he found that which he claimed belonged only in advertisements luring consumers, and, in reality, did not exist.  His journey is complete.