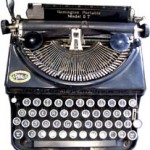 If imitation is the sincerest form of flattery, then James Bond should be very flattered indeed.
Bond's popular culture icon status inspired spoofs, parodies, and parallels aplenty.  Roger Moore portrayed Bond in the 1970s and 1980s.  He also portrayed a Bondish character in the Burt Reynolds comedy The Cannonball Run (1981).  Well, it was a Bondish character wannabe — Seymour Goldfarb, Jr.  He called himself "Roger Moore" as he drives an Aston Martin, utilizes gadgets during the Cannonball race across the United States, and appears in scenes with the Bond music theme in the background.
Reynolds used a Bond character as the hallmark character for the film-within-a-film in Hooper (1978).  Reynolds plays the title role, a Hollywood stuntman and stunt coordinator.  His personal and professional woes revolve around the film he presently coordinates — The Spy Who Laughed At Danger starring Adam West of Batman fame.
In the 1990s, Sega Genesis produced a video game parodying James Bond in piscine form — James Pond:  Underwater Agent.  Traces of Bond can also be found in Fortune Hunter, a FOX television drama focusing on a former British agent turned insurance go-to guy for tracking down stolen items of deep value.  FOX aired five episodes of Fortune Hunter in 1994, though it had thirteen episodes produced.
FOX debuted its NFL programming in 1994, so Fortune Hunter seemed like a promising lure to maintain the male audience as the football games ended right before prime time.
Clive Cussler introduced a Bondish character in his novel Night Probe!  The North American Treaty of 1914 is thought to be lost, the British copy on a sunken ship and the American copy on a train that plunged off a bridge into the Hudson River.  Set in 1989, the story features the discovery of the treaty and its contents — a merger agreement between the United States and Canada that results in one country, the United States of Canada.
Great Britain employs former secret agent Brian Shaw to destroy the treaty.  He is, of course, unsuccessful as he runs afoul of the National Underwater Marine Agency and its Special Projects Director, Dirk Pitt.  Pitt sees a resemblance between Shaw and Bond.  It's a  feature emphasized but not overstated by Cussler.  James Bond's name is never used.  At the end of the novel, Pitt says that he heard Bond and Shaw were quite close.