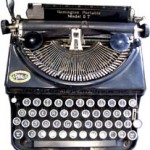 When President John F. Kennedy declared Ian Fleming to be a favorite author, he unknowingly triggered a popular culture trend.  Kennedy's statement established Fleming's creation of fictional spy James Bond as the standard against which spy genre characters are measured.
Indeed, the Bondverse inspired numerous parodies and parallels.  It began with Fleming's 1953 novel Casino Royale.  Fleming introduced Bond in this story that inspired the first dramatization of the Bond character, a British secret agent with the code name 007.
On October 21, 1954, the CBS anthology television show Climax presented Casino Royale as the story for its third episode.  Barry Nelson played secret agent "Jimmy Bond" in this incarnation.
Casino Royale became the platform for a 1967 comedy movie starring David Niven, a debonair British actor, as James Bond.  In 2006, Daniel Craig became the latest actor to play James Bond in Casino Royale, a movie that restarted the Bond franchise after four movies starring Pierce Brosnan.
Fleming took the name "James Bond" from a real person, an author of an ornithology book — Birds of the West Indies.  He envisioned Bond as a good-looking man with a resemblance to singer/songwriter Hoagy Carmichael.
According to The Many Faces of James Bond 007, a 1989 documentary produced by Amvest Video, Bond was an alter ego for Fleming.  "Like the secret agent hero he would come to create, Fleming fashioned himself in the sophisticated mold of the upper-class Englishman, with a taste for rare books, beautiful women, and high adventure all prominent in his character."
The documentary also suggests Fleming's World War II experiences encouraged Casino Royale story lines.  Fleming visited the Astoral Casino in Lisbon during World War II, hoping to win a symbolic game of baccarat against the resident Nazis.  Bond's assignment in Casino Royale includes playing baccarat against the paymaster for a rival spy organization — SMERSH — and bankrupting him.  Also, Fleming's life in New York City during the later years of World War II inspired an assassination scene.  Living and working among the skyscrapers gave Fleming the scene where Bond's initial assignment is to kill a Japanese cipher expert.  He completes his mission by shooting through the window of a neighboring building.
In 1990, Turner Network Television presented a tv-movie featuring Fleming's exploits.  The Secret Life of Ian Fleming starred Jason Connery as Ian Fleming.  This offering completes a Bond circle — Jason's father, Sean Connery, was the first portrayer of Bond in films beginning with 1962's Dr. No.