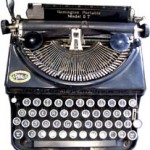 1967 was quite a year for Nancy Sinatra, the daughter of the Chairman of the Board.  She starred in a prime time television special and achieved #1 song status.  Sponsored by Royal Crown Cola, Movin' With Nancy aired on NBC on December 11, 1967.
Predictably, Movin' With Nancy used the Sinatra connections by having the core of the Rat Pack appear on the special.  Dean Martin, Sammy Davis, Jr., and Frank Sinatra had star power that could light up the galaxy.
In an NBC press release dated November 28, 1967, Ms. Sinatra explained the idea behind the special and the deliberate attention to visual detail.
"If it's not going to be me, I might as well phone it in.
"A special has to reflect the performer, not the person.  Otherwise, there's no reason for me to be here at all.
"Guest shots on other people's programs are different.  The star sets the mood, the personality of the show.  You're hired, you're paid to sing one or two songs, you do what you're told to do and yourself [sic] doesn't become particularly involved.
"So we decided to shoot the special like it was a musical motion picture, with a prevailing theme — moving — and with a lot of visually exciting scenes in the background.
"For example, we drove half way up the coast of California to sing in front of the prettiest waterfall I've ever seen, and the entire scene is only on camera for about 30 seconds."
Movin' With Nancy spun off two sequels.  Movin' With Nancy on Stage aired on CBS in 1971.  Movin' With Nancy Nice 'n' Easy, a 1973 special, never aired.  Ms. Sinatra taped the Nice 'n' Easy special, which also featured the Muppets, at NBC's studios in Burbank.  But the production was not completed.
Nancy Sinatra initially became known to audiences of her father's generation through the song Nancy With the Laughing Face.  Jimmy Van Heusen and Phil Silvers wrote the song, originally titled Bessie With the Laughing Face.  Silvers changed the title as gift to Ms. Sinatra for her 4th birthday.
About 15 years later, Nancy filled in for her sister, Tina Sinatra, on the Valentine's Day edition of The Frank Sinatra Show.  It aired on ABC on February 14, 1958.  Frank Sinatra sings My Funny Valentine as an ode to his little girl growing up.
In 1965, Ms. Sinatra rejoined her father in the film Marriage on the Rocks.  She played his daughter.
In 1967, they collaborated on a song that reached #1.  The duo worked with their respective producers on Somethin' Stupid, Jimmy Bowen for Frank Sinatra and Lee Hazlewood for Nancy Sinatra.  Released on Frank Sinatra's Reprise label, the song occupied four weeks in the #1 slot.  C. Carson Parks wrote Somethin' Stupid.