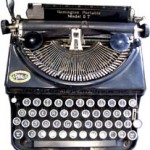 When Nancy Sinatra co-starred with Elvis Presley in the 1968 film Speedway, she fulfilled a prophecy of sorts that began about eight years prior.
Frank Sinatra and Timex teamed for a series of specials on ABC logically titled The Frank Sinatra Timex Show.  They aired on October 19, 1959 / December 13, 1959 / February 15, 1960 / May 12, 1960.
Elvis Presley's much anticipated return from the Army served as the topic for the last installment appropriately subtitled It's Nice To Go Traveling:  Welcome Home, Elvis.
Nancy Sinatra joined her father and his fellow Rat Pack personnel in the variety show taped at the Fontainebleau Hotel in Miami Beach.  Sammy Cahn and Jimmy Van Heusen produced the special also featuring Joey Bishop, Peter Lawford, and Sammy Davis, Jr.
Ms. Sinatra sang You Make Me Feel So Young with Frank Sinatra and danced a soft shoe to that song and another song, Young At Heart, with the Tom Hansen Dancers.
Actually, Nancy already welcomed Elvis home in person as the 'official greeter' at McGuire Air Force Base on March 3, 1960 when he returned from Germany.  She acted as a proxy for her father who would, in turn, act as a proxy for America by welcoming Elvis home on the special.
A grown woman by the latter half of the decade, Nancy joined Shelley Fabares, Ann-Margret, and Stella Stevens on the list of the King's female co-stars.  She plays IRS agent Susan Jacks in Speedway.
Speedway parallels Elvis' 1967 film Clambake in an upside-down-and-backwards kind of way.  In Clambake, Elvis played Scott Heyward, a rich oil heir masquerading as a water ski instructor in Miami to prove to himself that there's more to him than money.  Shelley Fabares plays a woman on vacation in search of a potential rich husband.  She falls in love with Scott and faints when she learns he's rich.  In fact, he's rich enough to own a yacht and oil wells.  Bill Bixby plays Elvis' rival in romance and speedboat racing.
In Speedway, Elvis plays Steve Grayson, a successful race car driver with $145,000 in debt to the IRS.  Nancy's character also  goes after money, albeit for her job.  She falls in love with Steve, a generous type with a propensity to give away money.  Bill Bixby co-stars as Elvis' sleazy manager.
With Speedway, Nancy Sinatra achieved a position where others failed.  She became the only artist to make a guest appearance on an Elvis Presley album in his lifetime.  The Speedway soundtrack.  Running true to the Elvis movie standard, songs generously balance the story in Speedway.
Examples include Elvis and Nancy in the duet There Ain't Nothin' Like A Song and the Sinatra songstress singing Your Groovy Self.  Boots scribe Lee Hazlewood wrote Your Groovy Self.
Nancy Sinatra also appears in a film starring an icon a year prior to Speedway.  Sort of.  She sang the theme song for the 1967 James Bond film You Only Live Twice.