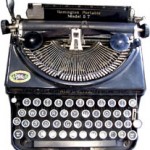 On the day before Christmas in 2006, Frank Stanton passed away at the age of 98.  A broadcasting pioneer, Stanton served as CBS chief William Paley's lieutenant for decades, helping mold the television industry into a media force.  Unquestionably, CBS earned its prestige under the watchful eye of Stanton, leading to the Tiffany Network moniker.
Stanton was an intellectual, earning a doctorate degree in Psychology from Ohio State University in 1935.  This experience triggered Stanton's focus on broadcasting.  "Stanton was fascinated with radio from his days in graduate school at Ohio State, chiefly by the question of why people reacted positively to certain radio shows but negatively to others," reads Stanton's biography on the Museum of Broadcast Communications web site.  Stanton titled his dissertation "A Critique of Present Methods and a New Plan for Studying Radio Listening Behavior."  It created the beginning of Stanton's television career, which began in CBS's audience research department.
CBS broadened its horizons thanks to Stanton.  "During the early days of television, when Mr. Paley clung to the idea that network radio would remain CBS's meal ticket, Dr. Stanton realized that the company's prosperity would rest with television and diversification into areas like the long-playing phonograph, whose growth he guided after its development by Peter Goldmark," wrote Holcomb B. Noble in Stanton's obituary in The New York Times.
During the Red Scare of the 1950s, which resulted in controversial blacklisting in the television and film industries stemming from fear of communist infiltration in America, Stanton engineered an approach that wiped out a portion of CBS's talent pool.  Noble wrote, "In 1950, to reassure advertisers and pressure groups, Dr. Stanton approved requiring CBS employees to take an oath of loyalty to the United States.  The next year, with Mr. Paley's approval, Dr. Stanton created a security office staffed by former F.B.I. agents to investigate the political leanings of employees.  Writers, directors and others were blacklisted.  Years later, in 1999, upon receiving an award for his efforts on behalf of the First Amendment, Dr. Stanton conceded that the network's response to pressure might not have been the best one."
Stanton stayed at CBS until retiring in 1973.  Face the Nation, 60 Minutes, and CBS Evening News debuted during Stanton's tenure, elevating the Eye Network into a news powerhouse.  "He also demanded that everything broadcast by CBS News be exactly as it purported to be, laying down the foundation for CBS News Standards still followed today.  The industry avoided government control, mostly because Stanton prosecuted the issue so vehemently himself," wrote Judy Faber in Stanton's obituary on the CBS News web site.
In journalism circles, Stanton received accolades for championing a refusal to comply with a congressional subpoena regarding CBS's unused footage in the documentary The Selling of the Pentagon.  It triggered outrage on Capitol Hill.  Wanting answers concerning CBS's program about "the massive spending of tax dollars to support pro-military propaganda during the Vietnam era, an issue that had been debated in Congress and in the press for over two years by the time CBS aired the documentary," as described on the Robert C. Byrd Center for Legislative Studies web site, Congressman Harley O. Staggers delivered a blistering letter on July 8, 1971 to his fellow members of the House of Representatives.  It framed Stanton's denial as unpatriotic.
"The refusal of CBS and Dr. Frank Stanton to comply with the duly authorized and lawful subpoena of the Special Subcommittee on Investigations constitutes a grave challenge to the Congressional right to legislate.  This threat to our Constitutional duty cannot be over-emphasized.  The position asserted by CBS would require Congress to legislate without full understanding of the abuses it is trying to cure.  Furthermore, the CBS position would prevent enforcement of any laws which Congress might enact directed against calculated manipulation of the news."
Stanton's journalism cohorts celebrated the confrontation as a victory for the First Amendment.