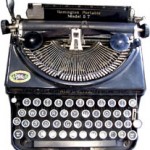 For nearly 30 years, from 1981 to 2009, NBC defined quality television programming in the 10:00 p.m. time slot.  Hill Street Blues debuted in 1981 and changed the production of television drama.
Story lines became story arcs, lasting several episodes.  Moving cameras shifted seamlessly from one set of characters in dialogue to another set of characters.  And sometimes the good guys lost.
Hill Street Blues focused on the gritty, tough, and somewhat chaotic life in an unnamed metropolitan precinct, specifically, an area known as "the Hill."  Early visual evidence indicates Chicago and early dialogue references the East River, a geographical landmark of New York City.  Created by Steven Bochco and Michael Kozoll, Hill Street Blues ended its run in 1987.
At the heart of the show's ensemble cast, Daniel J. Travanti played Captain Frank Furillo.  Like his character, Travanti was a recovering alcoholic.  In a 1981 article by Kenneth J. Fanucchi for the Los Angeles Times, Travanti said, "Policemen, their wives, recovering alcoholics, the chairman of a big organization have praised us for dealing with the problem of alcoholism among police.  The impact of that theme was a surprise to all of us.  It wasn't like no one knew alcoholism is a problem among police—the statistics show it—but I guess we were the first show to deal with it directly."
Hill Street Blues swept the Emmys in its initial season, capturing awards for Drama, Lead Actor, Lead Actress, Supporting Actor, Directing, Writing, Cinematography, and Film Sound Editing.
L.A. Law premiered at the beginning of the 1986-87 season, occupying the Friday, 10:00 p.m. time slot.  When Hill Street Blues ended, NBC shifted L.A. Law to Thursday nights, where it stayed for the remainder of its eight-year tenure in prime time.  Using legal principles as story fodder, L.A. Law became a powerhouse for the Peacock Network.  Harry Hamlin and Jimmy Smits played litigators Michael Kuzak and Victor Sifuentes, respectively.  Character actor Richard Dysart portrayed firm patriarch Leland McKenzie.  Corbin Bernsen defined slimy but effective matrimonial attorney Arnold Becker.  And Susan Dey, a decade after portraying Laurie Partridge on The Partridge Family, emerged as prosecutor Grace Van Owen.
Revolving around the cases, challenges, and office politics of a prestigious Los Angeles law firm, L.A. Law began with the death of a partner who collapsed in his office before the Labor Day weekend.  Becker indicates his personality when he declares "dibs" on his former colleague's office.
ER burst onto the 1994-95 season with a two-hour premiere focused on St. Patrick's Day in a Chicago hospital.  Tom Shales, television critic for The Washington Post, lauded the show.  "In short, this is, like many graphic medical dramas, strictly NPTV, which means No Pizza Television.  Get all your living room noshing out of the way well before the show begins."
After a multi-episode stint on Sisters as police detective Falconer, George Clooney found his breakthrough role on ER.  As philandering pediatrician Doug Ross, Clooney remained in the cast for the entirety of his five-year contract.  Julianna Margulies played his long-suffering girlfriend, Nurse Carol Hathaway.  Anthony Edwards, perhaps best known as Goose in Top Gun, played Dr. Mark Greene.
Shales added, "It sure gets off to a spine-tingling, heart-pounding start."  Indeed, it did.  ER lasted 15 seasons.