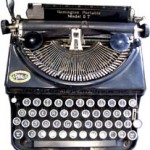 When Batman debuted on television in January 1966, it made a brief but noticeable mark on the television programming landscape.  Batman showcased Adam West as the title character and his alter ego, Bruce Wayne, residing in stately Wayne Manor along with Wayne's ward, Dick Grayson, a.k.a. Robin, the Boy Wonder.
It was a show steeped in campiness.
During fight scenes, exclamations in comic book style burst on the screen to emphasize the action.  WHAM!  SOCK!  And the villains recreated for television's Batman created fond memories for any Baby Boomer that saw the show during its three-season prime time run on ABC or any Generation Xer that saw it in reruns in the 1970s.
Julie Newmar in a skin-tight Catwoman outfit redefined feminine power during the ascent of the women's liberation movement in the 1960s.
Cesar Romero delighted himself and the audience with a wicked, maniacal, and hysterical laugh as the Joker.
Even secondary villains like the Archer, the Bookworm, and Louie the Lilac evoked a bizarre quality that fit nicely with the lineup of nefarious no-gooders confronting the Dynamic Duo each week.
Batman triggered a frenzy of superhero programming, such is the herd mentality of the television industry.
CBS based its 1966-67 Saturday morning programming around superhero characters with a predictable tag line.  Super Saturday.  The lineup included Space Ghost, The New Adventures of Superman, and The Lone Ranger.
Where Batman parodied a famous superhero with a popular culture pedigree dating back to his birth in the comic books during the late 1930s, Buck Henry created a new superhero parody that aired on NBC.  Captain Nice.  William Daniels played the title character and alter ego, Carter Nash, a mild-mannered police chemist in Bigtown.  Nash turns into Captain Nice when he drinks a certain liquid, though Captain Nice is no more heroic than is reserved, timid, and shy alter ego.
T.H.E. Cat featured Robert Loggia as Thomas Hewitt Edward Cat, a former cat burglar and circus performer using his skills to protect clients.
And, of course, the producers of Batman sought to ride the title character's cape of success with The Green Hornet, a television show based on the character created for radio in the 1930s.  Like Batman, The Green Hornet had a rich alter ego — Britt Reid, Publisher of The Daily Sentinel.  The Green Hornet was a straight detective show where Batman was a parody.  It lasted one season.