Posts Tagged 'parallels'
Tuesday, July 16th, 2013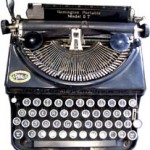 If imitation is the sincerest form of flattery, then James Bond should be very flattered indeed.
Tags: 1914, 1970, 1970s, 1978, 1981, 1989, 1990, 1990s, Adam West, Aston Martin, Batman, Brian Shaw, British agent, Burt Reynolds, Cannonball, Cannonball Run, Clive Cussler, Dirk Pitt, Fortune Hunter, FOX, Goldfarb, Great Britain, Hollywood, Hooper, Hudson River, James Bond, James Pond, James Pond: Underwater Agent, National Underwater Marine Agency, NFL, Night Probe, North American Treaty, parallel, parallels, parodies, popular culture, popular culture icon, Roger Moore, Sega Genesis, Seymour, Seymour Goldfarb, Special Projects Director, spoof, spoofs, stunt coordinator, stuntman, The Cannonball Run, The North American Treaty, The Spy Who Laughed At Danger, The United States of Canada, United States, United States of Canada
Posted in Uncategorized | Comments Off on James Bond: Spoofs, Parodies, and Parallels
Saturday, July 13th, 2013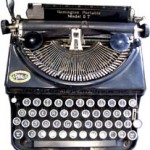 When President John F. Kennedy declared Ian Fleming to be a favorite author, he unknowingly triggered a popular culture trend.  Kennedy's statement established Fleming's creation of fictional spy James Bond as the standard against which spy genre characters are measured.
Tags: 007, 1953, 1954, 1962, 1967, 2006, Amvest Video, anthology, assassination, Astoral Casino, Author, Birds of the West Indies, British, British actor, Casino Royale, Climax, comedy, Daniel Craig, David Niven, debonair, documentary, Dr. No, Ian Fleming, James Bond, Jason Connery, John F. Kennedy, Le Chiffre, Lisbon, Nazi, Nazis, New York, New York City, novel, parallels, parodies, paymaster, Pierce Brosnan, President, President John F. Kennedy, Sean Connery, skyscraper, skyscrapers, SMERSH, spy, spy genre, television, television show, The Many Faces of James Bond 007, The Secret Life of Ian Fleming, Turner Network television 1990, World War II
Posted in Uncategorized | Comments Off on James Bond: The Beginning