Posts Tagged 'Yuppie'
Wednesday, June 17th, 2015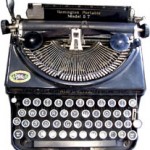 Philadelphia is a rich setting for prime time television shows.
Tags: 1970, 1970s, 1980, 1980s, 1986, 1987, 1991, ABC, Airplane, Amen, American Bandstand, American Dreams, Angie, BMW, Danny DeVito, Dick Clark, Donna Pescow, Doris Roberts, Dreams, Everybody Loves Raymond, gambling, gambling problem, It's Always Sunny in Philadelphia, Jack Shannon, Jamey Sheridan, Joe Logan, John J. O'Connor, John Stamos, Kathleen Maguire, Kim Delaney, Love Long Distance, Marie Barone, Mary Tyler Moore, MTM Productions, NBC, New York, New York Times, NYPD Blue, People, Philadelphia, Philadelphia Inquirer, Philadelphia lawyer, Philly, Rita Moreno, Robert Hays, Shannon's Deal, The New York Times, The Philadelphia Inquirer, The Rita Moreno Show, The Tony Randall Show, Theresa Falco, thirtysomething, Today's FBI, Tony Randall, Yuppie
Posted in Uncategorized | Comments Off on Television, Philadelphia Style
Wednesday, October 2nd, 2013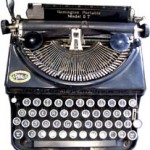 Media historians will likely document the 1980s as the Decade of the Peacock.  As television approached its 40th anniversary since Milton Berle launched the medium into mass status in 1948 with Texaco Star Theatre, NBC's avian emblem emerged like a phoenix, symbolizing pride throughout the environs of network headquarters at 30 Rockefeller Center in midtown Manhattan, 3000 West Alameda Avenue in beautiful, downtown Burbank, and approximately 200 NBC stations.
Tags: 1948, 1980, 1980s, 1986, 1992, 30 Rockefeller Center, 3000 West Alameda Avenue, ABC, Anthony Yerkovich, autobiography, avian, Bill Cosby, Brandon Tartikoff, Burbank, CBS, Cheers, Decade, Ed. Weinberger, emblem, Family Ties, Gary David Goldberg, Glen Charles, Hill Street Blues, historians, James Burrows, Jennifer Slept Here, John Falsey, Joshua Brand, Kate Loves A Mystery, L.A. Law, Les Charles, Lewis & Clark, Manhattan, Manimal, media, Media historians, Miami Vice, Michael Kozoll, Michael Leeson, Midtown Manhattan, Milton Berle, Misfits of Science, Monday Night at the Movies, Mrs. Columbo, NBC stations, Nielsen ratings, Night Court, Peacock, Phoenix, pilot, Pink Lady, press release, prime time, Reagan, Reinhold Weege, Rockefeller Center, Saturday Night Live, Steven Bochco, Supertrain, Susan Harris, television, Terry Louise Fisher, Texaco Star Theatre, The Cosby Show, The Golden Girls, The Last Great Ride, West Alameda Avenue, Yuppie, Yuppies
Posted in Uncategorized | Comments Off on "L.A. Law" Retrospective (Part 1 of 8)
Monday, July 22nd, 2013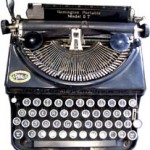 Yuppies existed on prime time television before we had a word to describe them.  Yuppie, of course, is a slang word for young, upwardly mobile professional.
Dr. Bob Hartley was a Chicago yuppie on The Bob Newhart Show.
Rob Petrie was a television comedy writer yuppie on The Dick Van Dyke Show.
Tags: 1986, 1986-87 television season, 1987, ABC, ad campaign, Advertising, advertising agency, advertising yuppie, Baltimore, Bernstein Fox, Bewitched, Bob Newhart, car accident, Catholic, Catholicism, CD, CD players, Christmas, Christmas tree, comedy writer, DAA, Darrin Stephens, Dick Van Dyke, Dr. Bob Hartley, Elliot, Elliot Weston, Ellyn, fashion, fashion sense, Gary, God, Hope, I'll Be Home For Christmas, iPod, Jack and Mike, Jewish, Jewish identity, Los Angeles, Melissa, menorah, Michael, Michael and Elliot Company, Michael Steadman, Miles Drentell, olive branch, passion, priest, prime time, prime time television, religion, Rob Petrie, Shelley Hack, television, television comedy, television comedy writer, The Bob Newhart Show, The Dick Van Dyke Show, The Michael and Elliot Company, thirtysomething, Tom Mason, Tuesday, Yuppie, Yuppies
Posted in Uncategorized | Comments Off on "thirtysomething"