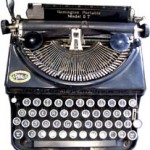 Honey West only lasted the 1965-66 season on ABC, but it proved that a sexy, sassy, smart woman can be just as good a private detective as the guys from 77 Sunset Strip, Surfside Six, or Bourbon Street Beat.
A spinoff, Honey West began with Anne Francis playing the character on the Burke's Law episode Who Killed the Jackpot?  The episode aired on April 21, 1965 on ABC.  Six months later, Francis debuted the character in Honey West.
Aaron Spelling produced both shows.  In an episode of the the 1990s Burke's Law update, Spelling revived the character as a takeoff named Honey Best.  Appropriately, Francis played her.
The premise of Honey West is a familiar television story.  Honey takes over her father's detective business after his death.
Skilled in the martial arts, possessive of women' s intuition, and armed with a variety of gadgets to rival James Bond, Honey paved the way for female sleuths in Charlie's Angels, Remington Steele, and Moonlighting.  Skip and Gloria Fickling created Honey West for novels in the late 1950s.
Also in the private investigator a.k.a. private eye genre was Connie Stevens in Hawaiian Eye.  Pert, perky, and adorable with an engaging smile, Stevens played Cricket Blake, an information provider for detectives Tracy Steele and Tom Lopaka of the Hawaiian Eye agency.  Anthony Eisley and Robert Conrad played Tracy and Tom respectively.
According to the first episode, Malihini Holiday, Cricket has four jobs.  In addition to helping Tracy and Tom, she is a photographer at the Hawaiian Village Hotel, a singer at the hotel's Shell Bar, and a clerk in an airline ticket office.
Stevens softened the edges of the sometimes rough and tough detective stories with her girl next door charm.  Also, the bar setting gave Stevens a chance to show off her singing talents, beginning in Malihini Holiday  with a rendition of Let's Fall in Love.  In this song, she refers to a friend who calls falling in love "the ginchiest" — a reference to teen idol Edd Byrnes from 77 Sunset Strip, a sister detective show.
77 Sunset Strip premiered in 1957, two years before Hawaiian Eye's debut.  The show's popularity was a result, in no small part, of Byrnes's portrayal of hip-talking parking attendant Kookie.  Kookie's lingo required a dictionary — You sound me = Tell me.  Ginchiest = Best.  Dark seven = Bad week.  Stevens and Byrnes recorded a companion song for 77 Sunset Strip — Kookie, Kookie, Lend Me Your Comb.  The song alluded to Kookie constantly combing his hair.
Warner Brothers produced 77 Sunset Strip and Hawaiian Eye for ABC in the late 1950s and early 1960s along with Surfside Six and Bourbon Street Beat.  Crossovers by reference or appearance put the shows in the same fictional universe.  Efrem Zimbalist, Jr. played Stu Bailey, a lead character on 77 Sunset Strip.  He made a brief cameo at the beginning of the Malihini Holiday episode to establish the continuity.