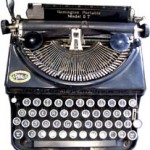 The success of the James Bond franchise during the Cold War inspired several imitators.  Like any trend, the spy genre invited parody.  In the 1960s, especially.
Get Smart partnered Maxwell Smart, Agent 86, with a woman possessing the combination of brains and beauty.  Indeed, Agent 99 was a keen, courageous, and attractive spy.  Don Adams played Maxwell Smart and Barbara Feldon played Agent 99.
86 and 99 work for the U.S. intelligence agency C.O.N.T.R.O.L.  The agency's purpose is to thwart the operations of K.A.O.S., a foreign agency.  The agents' partnership graduates from professional to personal.  86 and 99 marry before the show ended its run.  Get Smart was a product of its time, poking fun at the Cold War spy genre.
Adams and Feldon rejoined as the legendary spies for the 1980 movie The Nude Bomb, the 1989 tv-movie Get Smart, Again, and a short-lived 1995 tv-series reprisal named Get Smart.
Feldon played Diane Caldwell, a takeoff of her spy icon status, in an episode of Mad About You.  As a somewhat cold, distant, but still alluring has-been sex symbol, Caldwell promotes an autobiography entitled Spy Girl.  It's the same title as her character's fictional 1960s television series.
Because James Bond begat the 1960s spy craze, a British import was probable.  Enter The Avengers, a show with a complicated broadcast history.  It first aired on British television in 1961, but it did not reach the U.S. till 1966.  The series began with a man searching for his wife's killers with the help of John Steed.  Patrick Macnee played Steed.  Sex appeal replaced adventure as Cathy Gale became Steed's new partner.  Honor Blackman played Cathy Gale.  She also played Pussy Galore in the James Bond movie Goldfinger.  Steed and Gale became government agents.  Meanwhile, the killer search was left unresolved.
The American version matched Steed with Emma Peel and, later, Tara King.  Diana Rigg and Linda Thorson played Peel and King, respectively.  Another female spy entry did not perform as well.  Stefanie Powers lasted one season as the title character in The Girl From U.N.C.L.E., a spinoff of the popular The Man From U.N.C.L.E. series.
Tags: 1960s, 1960s spy craze, 1961, 1966 John Steed, 1989, 1995, Agent 86, Agent 99, Barbara Feldon, C.O.N.T.R.O.L., Cathy Gale, Cold War, Diana Rigg, Don Adams, Emma Knight Peel, Emma Peel, Get Smart, Goldfinger, Honor Blackman, James Bond, K.A.O.S., Linda Thorson, Mad About You, Maxwell Smart, parody, Patrick Macnee, Pussy Galore, spy craze, spy genre, Stefanie Powers, Tara King, The Avengers, The Girl From U.N.C.L.E., The Nude Bomb