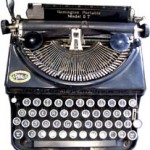 If music be the food of 1960s television sitcoms, play on.
In the 1960s, the Beatles captained a British invasion across the Atlantic Ocean.  John, Paul, George, and Ringo inspired sitcom versions of themselves after their first American television appearance on The Ed Sullivan Show on February 9, 1964 captured America's attention, not to mention Hollywood's creative community.
The Standells, a real-life group, performed I Want To Hold Your Hand on The Munsters.
F Troop showcased the Bedbugs.
And who could forget Gilligan's Island's answer to the boys from Liverpool — the Mosquitoes, known individually as Bingo, Bango, Bongo, and Irving.
On the same episode featuring the Mosquitoes, we saw the girls from Gilligan's Island transform themselves into the Honeybees.  It was an homage to the girl group genre made popular by Diana Ross and the Supremes, Martha and the Vandellas, and many others.
The Beach Boys introduced us to the surfing sound and we heard Jimmy Darren sing Surfing Craze on The Flintstones as Stone Age rock and roller Jimmy Darrock.  The Flintstones embraced rock and roll as a cornerstone of its adventures.  Another example is Ann-Margret.  She voiced a version of herself — prehistoric singing sensation Ann Margrock.  To Fred Flintstone and Barney Rubble, though, she is simply Annie, Pebbles Flintstone's babysitter.
Fred and Barney take Annie under their wings and even bring her into their soft shoe act.  They receive quite a shock after learning that they will not appear at a concert — Annie reveals that she is really Ann Margrock.  This episode features Ann-Margret's rendition of the lullaby The Littlest Lamb and a feminist anthem that would make Nancy Sinatra grab her legendary boots and dance — I Ain't Gonna Be Your Fool No More.
Another sitcom benefited from the musical talents of its stars — The Dick Van Dyke Show.  Van Dyke plays Robert Petrie, Head Writer for The Alan Brady Show.  This program frequently featured title star Dick Van Dyke and co-star Mary Tyler Moore dancing and singing.  Moore played Rob's wife, Laura — she of the 50,000 watt smile, Capri pants, and Oh Rob! lament.  They joined the entire cast to perform during the show's only Christmas themed episode — The Alan Brady Show Presents.
Alan Brady, played by Carl Reiner — creator of The Dick Van Dyke Show — gives his staff a chance to perform during his Christmas show.  Larry Matthews sings The Little Drummer Boy.  Matthews played Rob and Laura's son, Richie.  Also, the entire cast sings I Am A Fine Musician — Van Dyke and Moore along with Richard Deacon, Morey Amsterdam, and Rose Marie.
The Dick Van Dyke Show also gave us a takeoff on The Twist.  Made popular at a local bowling alley by Randy Twizzle — played by Jerry Lanning — the Twizzle is the latest craze for teenagers.  Apparently, Rob Petrie dabbled in writing songs in addition to writing jokes.  When he hears Bupkis on radio station WIFE, he claims that he wrote the lyrics.
The story reveals that an unscrupulous Army buddy –Buzzy Potter — persuaded Rob to give him the lyrics to Bupkis without disclosing he had a record deal.  By the story's end, Rob finds out that Frank "Sticks" Mandalay — another Army pal from Camp Crowder — wrote the music, not Buzzy.  Together, they make a deal with Buzzy.
In the episode's tag, Rob shows Laura and Richie a 45 RPM of Bupkis with the names of Petrie and Mandalay on the label, plus a royalty check.  $9.84.  Rob tells Laura, Don't get your hopes up, honey.  I'm afraid they won't all be that big.
"Bupkis" is a Yiddish word that means "nothing" — some people prefer a definition that is more colorful, less euphemistic, and certainly not appropriate for prime time!