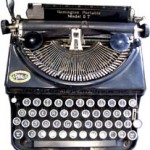 A common thread runs through Saturday morning cartoons of the 1970s.
Music.
Rankin-Bass produced Kid Power for ABC.  Think Peanuts and Our Gang go through diversity training as songs convey messages of peace, love, and harmony for children.  ABC aired original episodes during the 1972-73 season.  The characters comprised a melting pot with no adults, emphasizing the power of kids working together to learn from each other.  Mike Curb served as the show's music consultant, directing The Curbstones, a group of child singers.
The Partridge Family enjoyed success as a prime time show on ABC from 1970-1974.  In September 1974, CBS aired the spinoff show Partridge Family: 2200 A.D.  The actors from The Partridge Family voiced their 2200 A.D. counterpart characters, except David Cassidy and Shirley Jones.  2200 A.D. only lasted six months.
The Brady Kids is the first spinoff of The Brady Bunch.  Music was a natural fit for the Brady Bunch actors.  They released albums performed on the show, and toured as "The Brady Kids" for concerts.  Unlike 2200 A.D., The Brady Kids aired concurrently with its parent series.  Its life span on ABC lasted the 1972-73 season.  A contract dispute led to Barry Williams ("Greg") and Christopher Knight ("Peter") not participating in the final five episodes of the total 22.  Mike and Carol Brady did not appear in The Brady Kids.
The Flintstones aired on ABC's prime time lineup from 1960 to 1966.  Produced by Hanna-Barbera, The Flintstones featured music in several episodes.  Who can forget Ann-Margrock singing I Ain't Gonna Be Your Fool No More?!  In 1971, Hanna-Barbera introduced The Pebbles and Bamm Bamm Show featuring the title characters as teenagers voiced by Sally Struthers and Jay North.  Pebbles invented schemes to Bamm Bamm's dismay.  Shades of Lucy and Ricky on I Love Lucy!  Pebbles also changed Fred Flintstone's trademark exclamation "Yabba Dabba Doo!" to "Yabba Dabba Doozy!" when she got an idea.  Invariably, she received assistance from her friends Wiggy, Moonrock, and Penny.  The gang formed a rock group called the Bedrock Rollers.
The Pebbles and Bamm Bamm Show did not first depict Pebbles as a teenager, however.  That honor belongs to the episode Groom Gloom featuring Fred's dream of a grown-up Pebbles marrying Arnold, the paperboy.
Fat Albert and the Cosby Kids, like Kid Power, used music to illustrate a lesson learned by the characters.  Bill Cosby's stand-up comedy routines about growing up in Philadelphia provided the fodder for the show.  Jackson 5ive and The Osmonds, produced by Rankin-Bass for ABC, carved a new area of exploitation for two of music's most successful family groups.