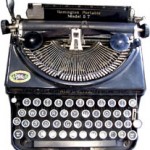 In the 1986 song Modern Woman, Billy Joel asks, "And after 1986, what else could be new?"
Nothing, considering the return of two television legends whose personas were extraordinarily familiar.
Andy Griffith debuted as Ben Matlock, a defense attorney extraordinaire based in Atlanta.  Matlock aired on NBC from 1986 to 1992, then switched to ABC, where it aired from 1992 to 1995.  Undoubtedly, the success of the NBC tv-movie Return To Mayberry set the foundation for Griffith's return to television.  Airing on April 13, 1986, Return To Mayberry continued the adventures of the characters that populated The Andy Griffith Show, a staple of the CBS prime time schedule from 1960 to 1968.  Andy Taylor, Barney Fife, Gomer Pyle, Goober Pyle, Helen Crump Taylor, Howard Sprague, Thelma Lou, Opie Taylor, Ernest T. Bass, and the Darlings once again gave laughter in a small, southern town.  Curiously, Andy Taylor, Jr. Andrew and Helen's son born at the end of The Andy Griffith Show's run, did not appear nor did the characters mention him.
Drawing a huge audience thirsty for nostalgia, NBC hit the jackpot with Matlock, which may be described as "Andy Taylor becomes Perry Mason."
Lucille Ball also returned to prime time television in 1986.  Her foray, however, did not meet with similar fortune.  In Life With Lucy, Ball joined her familiar foil, Gale Gordon, who played her in-law by marriage.  The daughter of Ball's character was married to the son of Gordon's character.  Life With Lucy lasted a couple of months on ABC.  Produced by Aaron Spelling, Douglas Cramer, and E. Duke Vincent, the sitcom starring an aging but appealing comedienne contrasted with Spelling's prime time fodder based in adventure, glitz, and glamour.  Vegas.  Charlie's Angels.  Hotel.  The Love Boat.  Hart To Hart.
Life With Lucy showcased the biggest comedienne of the 20th century as a grandmother, not the middle-age, scatterbrained, good-hearted woman who graced television screens from 1951 to 1974 in I Love Lucy, The Lucy-Desi Comedy Hour, The Lucy Show, and Here's Lucy.  Physical comedy that fostered laughter now seemed dangerous, especially for a 75-year-old woman.
John J. O'Connor's review of Life With Lucy for The New York Times acknowledged the jeopardy of placing the aging icon in once familiar situations.  "The hitch, of course, is that age does, and should, make a difference," wrote O'Connor.  "Young Lucy Ricardo was an inspired clown whose antics, from modified pratfalls to stomping on grapes in a wine vat, required extraordinary energy."
O'Connor added, "Lucy is given bits and routines that are clearly designed to trigger memories of past bits and routines.  The results come uneasily close to the spectacle of a great entertainer, who doesn't have to prove anything, trying too hard to show that she can still be the life of the party."
The failure of Life With Lucy did not reflect, in any way, the talent of Lucille Ball.  She was the same Lucy, giving 1000 per cent for her fellow cast members and the audiences in the studio and at home.
Nostalgia abounded in the mid-1980s, so the return of Andy Griffith and Lucille Ball to prime time television seemed natural.  In the 1985 box office blockbuster Back to the Future, a story capturing the fads, popular culture, and styles of 1955, America recalled a simpler time when a transistor radio was the groundbreaking technology for teenagers.