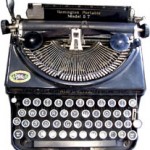 In 1959, George Reeves committed suicide.  Or did he?
The 2006 movie Hollywoodland, directed by Allen Coulter, mixes fact with speculation about television's Superman portrayer taking his own life in the home that he shared with Leonore Lemmon.
Adrien Brody stars in Hollywoodland as Louis Simo, a former LAPD cop.  Now a private detective, Simo adds Helen Bessolo, the mother of George Reeves to his client roster after the star's death.  Bessolo does not believe that her son killed himself.
Simo utilizes media pressure, making sure to stage photo opportunities with Mrs. Bessolo in the hopes of keeping the heat on the LAPD to further investigate the case.  Through flashbacks, we learn about the relationship between Reeves and Toni Mannix, a woman about eight years older than him .  She is the wife of powerful MGM studio executive Eddie Mannix.
Hollywoodland is a relatively low-key movie with high-powered talent.  In addition to Academy Award winner Adrien Brody, the cast boasts Diane Lane as Toni Mannix and Ben Affleck as George Reeves.  Rounding out the cast are Bob Hoskins as Eddie Mannix, Robin Tunney as Leonore Lemmon, Joe Spano as studio publicity fixer Howard Strickling, and Jeffrey DeMunn as Art Weissman, George Reeves's manager.
After George Reeves leaves Toni Mannix for Leonore Lemmon, Mannix feels depressed, dejected, and despondent.  Did she seek revenge through her husband, a man with considerable power, connections, and savvy?  Was Reeves' death propelled by a woman desperate for attention, affection, and vengeance?  Did Reeves really shoot himself?  Hollywoodland explores three scenarios of Reeves' death.
Manohla Dargis reviewed Hollywoodland for the September 8, 2006 edition of The New York Times in the article The Quiet Desperation of Superman.  "Mr. Coulter and the screenwriter Paul Bernbaum want to bend Mr. Reeves's biography as an actor-cum-gigolo into a tragedy, and Mr. Affleck is more than up to the task," wrote Dargis.  When the actor first eases up to Toni, sweet and softly talking, he makes you see what a woman like her might see in him besides a good time.  Buzzing with life, he has het to fall prey to self-pity, and Toni draws on his youth and his optimism as if from a deep well.  Later, as defeat takes its grinding toll, Mr. Affleck lets weariness creep into his face, pulling his features down until it becomes difficult smile.  Mr. Reeves's career shrinks, his silhouette bloats; the pounds turn his body into dough, and then into lead."
In the article Wannabe star's tale fizzles out in the September 8, 2006 edition of the Los Angeles Times, Kenneth Turan praised Affleck's performance.  "Perhaps because his own career has had its unexpected downturns, Affleck is particularly effective as a man simultaneously desperate and full of himself," wrote Turan.  "He captures the sensitivities and insecurities of an actor who is not being taken seriously, someone who is worried to death despite his glib repartee.  With its combination of vulnerability and charm, this is perhaps Affleck's most interesting performance, and certainly one of his best."