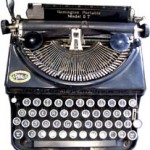 Don't cheer for Mesa Preparatory Academy in Phoenix. It just won the Arizona Charter Athletic Association's baseball championship game by forfeit. The team wanted to compete rather than win a forfeited game.
And don't cheer for Our Lady of Sorrows, the opponent school that forfeited the game because Mesa Prep's team has a girl playing second base.  Paige Sultzbach, a freshman. Oops, I mean a freshwoman.
Our Lady of Sorrows has a policy forbidding co-ed sports. Its policy triggered the forfeiture.
Cheer for Paige Sultzbach. In the two Mesa Prep vs. Our Lady of Sorrows regular season games, Ms. Sultzbach sat on the bench because the games took place on Our Lady of Sorrows' home field. She told KTVK-TV, "It was on their field and I felt the need to respect their rules."
Classy. When is the deadline to submit applications for Sports Illustrated's Sportswoman of the Year?
By the way, the championship was scheduled for play on a neutral field. Ms. Sultzbach wanted to play. Our Lady of Sorrows submitted to its co-ed sports policy and forfeited.
Certainly, Our Lady of Sorrows has the right to determine its policies regarding its curriculum and extracurricular programs. If the school's administration does not want boys and girls playing on the same sports teams, let it be said and let it be done.
But why take your policy and extend it beyond the walls of your institution? How you conduct business in your school is your business. When the game is not played on your field and the other school's policy conflicts with yours, is a forfeit really the answer? It denies both teams the opportunity to compete.
2 Timothy 2:5-7 states, "If anyone competes as an athlete, he does not receive the victor's crown unless he competes according to the rules."
Here, the team representing Our Lady of Sorrows voided competition by "playing" according to its own rules. Our Lady of Sorrows ought to be commended for consistency regarding its values. But that doesn't mean the consequences should be ignored. Once upon a time, exclusion based on skin color was a value.
Funny thing – Jackie Robinson broke the color line with the Brooklyn Dodgers in 1947. He played second base, the same position as Paige Sultzbach.
Ms. Sultzbach, you're in good company.