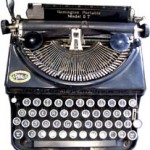 Fifty years ago this week, America's love affair with trains began a weekly trek of climbing aboard the Hooterville Cannonball train and rolling down the tracks to the junction.
Petticoat Junction.
Paul Henning created Petticoat Junction along with The Beverly Hillbillies.  But, contrary to popular opinion, crossovers happened years after their respective debuts.  Larry Jensen, train historian and author of the 1981 book The Movie Railroads, debunks the myths that have become popular culture legend.
"The Beverly Hillbillies premiered in 1962 and Petticoat Junction premiered in 1963," says Jensen.  "Both shows aired on CBS, but Henning did not create them to exist in the same fictional universe.  That happened after Bea Benaderet, the actress who played Kate Bradley on Petticoat Junction, passed away in 1968.  Crossovers of characters between the shows took place so producers could ease the transition of June Lockhart into the female lead role for Petticoat Junction.
"Green Acres premiered in 1965 on CBS.  Although this show was set in Hooterville, Henning did not create it.  He suggested to Jay Sommers, one of his writers, that a short-lived radio show Sommers created, produced, and directed in the summer of 1950 – Granby's Green Acres – would make a good companion piece to Petticoat Junction.  The shows shared similar characters and benefited from the synergy."
Premiering on September 24, 1963, Petticoat Junction revolved around the Shady Rest Hotel.  Located between Hooterville and its rival town, Pixley, the Shady Rest provided a respite for traveling salesmen, passersby, and vacationers.  The only transportation available is the Hooterville Cannonball, a train belonging to the C.F.&W. Railroad on a branch line that the railroad forgot.  It connects Hooterville and Pixley.  C.F.&W. executive Homer Bedloe tried to cancel the branch line in several episodes, but to no avail.
Kate Bradley runs the Shady Rest along with Uncle Joe Carson, and her three daughters:  redheaded Betty Jo, brunette Bobbie Jo, and blonde Billie Jo.  The show never fully explains Joe's relationship to the Bradley clan.  He may be Kate's brother, or even her uncle.
Linda Henning (a.k.a. Linda Kaye), the daughter of Paul Henning, played Betty Jo for entire run of Petticoat Junction.  Pat Woodell and Lori Saunders played Bobbie Jo while Gunilla Hutton, Meredith MacRae, and Jeannine Riley played Billie Jo.
Meredith MacRae was probably the best known of the Bradley actresses thanks to guest appearances on prime time television programs and game shows in the 1970s and 1980s plus her nightclub act.  MacRae passed away in 2000 at the age of 56 from brain cancer.
Blonde and beautiful with a smile as wide as Hooterville's valley, MacRae had a public persona of a star without ego.  It was powerful because it was true.  This, despite her growing up in show business royalty.  Her parents were Gordon and Sheila MacRae.
She got her big break with the CBS sitcom My Three Sons as Sally Ann Morrison Douglas, the girlfriend turned wife of oldest son Mike Douglas.  The show's producers wrote Mike and Sally out of the show, so MacRae went to UCLA while still keeping her eyes open for roles.
Allison Mullavey, MacRae's daughter, says, "My mom had to audition for Petticoat Junction.  She didn't get the role automatically because of my grandparents or My Three Sons.  She got hired when she was a student at UCLA, so she quit college.  But she returned years later to get her English degree.  She also had a personal connection to the show because she and Gunilla Hutton were sorority sisters at UCLA's Delta Delta Delta chapter.  I'm glad that she got a chance to use her singing talents on Petticoat Junction. The Bradley sisters sang on the show a few times, probably because of the popularity of girl singing groups in the 1960s."
MacRae was the third Billie Jo actress.  As Bobbie Jo and Billie Jo had multiple portrayers, so did the Hooterville Cannonball locomotive.  But the locomotives that portrayed the Hooterville Cannonball have roles in Hollywood history that go beyond the branch line connecting Pixley and Hooterville.
Way beyond.