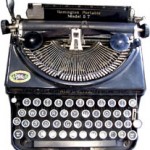 In 1985, ABC debuted Our Family Honor.  Ultimately short-lived, it lasted half of the 1985-86 television season.  Our Family Honor presented the classic format of two families battling each other, with star-crossed lovers from each family complicating matters; like Dallas, a story line inspired by Romeo & Juliet pervaded Our Family Honor.
The Danzigs, a New York City mafia family, contrasted the McKays, a New York City family with blue blood running through its veins.  Police Commissioner Patrick McKay and Vincent Danzig, the two patriarchs, led their families through the personal and professional conflicts triggered by the rivalry.
Our Family Honor boasted a strong cast.  Eli Wallach, a Hollywood legend, played Vincent Danzig.  Five years after Our Family Honor premiered, Wallach played Don Altobello, a key role in The Godfather, Part III.  Altobello, a friend of Michael Corleone, switches allegiances with Corleone's foe, Joey Zaza.
In 2002, Wallach played ABC chief Leonard Goldenson in Monday Night Mayhem, based on the eponymous book about the drama behind the scenes of Monday Night Football; Marc Gunther and Bill Carter authored Monday Night Mayhem: The Inside Story of ABC's Monday Night Football.  Wallach's television credits include Batman, Studio 60 on the Sunset Strip, Nurse Jackie, The Young Lawyers, Alfred Hitchcock Presents, Highway to Heaven, 100 Centre Street, The Education of Max Bickford, and Stroker and Hoop.
Michael Woods played Jerry Danzig, who wanted out of the family business.  Later television drama roles for Woods include Private Eye, a late 1980s offering on NBC, with a 1950s film noirish setting co-starring Josh Brolin.  In 1990, ABC tried Capital News, an ensemble drama set at a Washington, D.C. newspaper.  Capital News only lasted a few episodes, despite a talented cast, including William Russ, Lloyd Bridges, along with Woods.
Before his breakthrough role of mobster Henry Hill in Goodfellas, Ray Liotta played Officer Ed Santini.  Tom Mason played Detective Sergeant Frank McKay; a year later, Mason played Mike Brennan in ABC's yuppie-oriented drama Jack and Mike, co-starring Shelley Hack.  Jack and Mike lasted one season.
Michael Madsen played Augie Danzig; he later found higher profile roles in Thelma & Louise, The Natural, Donnie Brasco, Reservoir Dogs, Free Willy, Species, and Kill Bill.
Sheree J. Wilson played Rita Danzig; she found later fame on Walker, Texas Ranger as Assistant District Attorney Alex Cahill.
Spenser: For Hire also premiered on ABC in the 1985-86 television season; it had a longer shelf life than Our Family Honor.  Lasting three seasons, Spenser: For Hire starred Robert Urich in the title role of a private investigator in Boston.  Its source material was the series of Spenser novels by Robert B. Parker.
Moonlighting kicked off its first full season in the fall of 1985; it debuted in March with great success, buzz, and hype.  With rapid dialogue delivered by Bruce Willis and Cybill Shepherd, this drama laced with comedy used the setting of a Los Angeles private investigation office.  Willis, an unknown before Moonlighting, skyrocketed to fame.  Prime time success launched a film career that received a turbo charge with Die Hard in 1988.
Tags: 100 Centre Street, 1950, 1950s, 1980, 1980s, 1985, 1985-86 television season, 1988, 2002, ABC, Alex Cahill, Alfred Hitchcock, Alfred Hitchcock Presents, Augie Danzig, Batman, Bill Carter, Bruce Willis, Capital News, Cybill Shepherd, dialogue, Die Hard, Don Altobello, Donnie Brasco, Ed Santini, Eli Wallach, film noir, Free Willy, Goodfellas, Henry Hill, Highway to Heaven, Hollywood, Jack and Mike, Kill Bill, Leonard Goldenson, Lloyd Bridges, Los Angeles, mafia family, Marc Gunther, Michael Corleone, Michael Madsen, Michael Woods, Monday Night Football, Monday Night Mayhem, Moonlighting, NBC, New York City, New York City mafia family, Nurse Jackie, Our Family Honor, Private Eye, private investigation, Ray Liotta, Reservoir Dogs, Rita Danzig, Robert Urich, Romeo & Juliet, shelf life, Sheree J. Wilson, Species, Spenser, star-crossed lovers, Studio 60 on the Sunset Strip, television, television drama, The Education of Max Bickford, The Godfather, The Natural, The Young Lawyers, Thelma & Louise, Tom Mason, Washington, William Russ, yuppie Mike Brennan