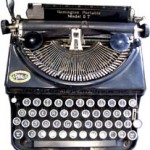 America pervades television program titles.  Indeed, examples are plentiful.
America's Next Top Model, America's Most Wanted, American Chopper, American Inventor, American Masters, American Hot Rod, American Justice, America's Got Talent, American Experience, American Idol, American Dad, American Gladiators, America's Funniest Home Videos, Good Morning America.
What accounts for these allusions to the land of the red, white, and blue in television programs?  Titles with the word "America" or a variation of it naturally target a mass audience.  They give the audience a sense of pride; the show could not take place anywhere but America.  For example, American Chopper is a television series about the prototypical American success story of a family business.  Orange County Choppers.  Paul Teutul started Orange County Choppers in the basement of his upstate New York home because of his passion for motorcycles.  The business ballooned into a marketing, licensing, and television juggernaut.
American Dream was a short-lived television series in the early 1980s centering on a suburban family's move back to the city.  American Dreamer, an early 1990s sitcom, starred Robert Urich as a widower trading in his globetrotting journalism career for a quiet life in Wisconsin, more time with his family, and a newspaper columnist job.
Amerika was a 1987 miniseries illustrating life ten years after a Soviet takeover.  Urich also starred in this offering, along with Kris Kristofferson.
Americathon was a 1979 tv-movie showing what America would be like in 1998.  The country is bankrupt, the president is a womanizer, and the oil supply is facing depletion.  A telethon to save America is the basis for the title.  Love, American Style used an anthology format and featured guest stars in love stories that were varied, funny, somewhat realistic.
American Bandstand starred eternally youthful Dick Clark from the 1950s to the 1980s.  Clark capitalized on the American Bandstand brand with American Dreams, an NBC show that aired for three seasons from 2002 to 2005.  American Dreams depicted life in the 1960s through the eyes of the Pryor family in Philadelphia, specifically, Meg Pryor.  Meg was an All-American teenager facing the trials, travails, and tribulations of growing up as she fulfilled her dream of being an American Bandstand dancer.
Love, American Style used an anthology format and featured guest stars in love stories that were varied, funny, somewhat realistic.  It aired from the late 1960s to the mid-1970s.
Of course, let us not forget a highly significant platform for television programs, one with the word "America" in its name.  American Broadcasting Company.