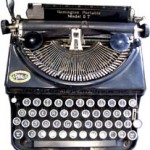 Bill Dahlen earned his nickname "Bad Bill" because of his arguing style that had the finesse of a 300-pound ballerina.  It triggered 65 ejections for Dahlen, a figure in the Top 10 in baseball history.
Dahlen played from 1891-1911 for the Chicago Cubs, New York Giants, Boston Doves, and the Brooklyn Superbas, or Trolley Dodgers, or whatever the team called itself.  During his time with Brooklyn – 1908-1911 – Dahlen also managed the team.
As a player, Dahlen compiled a record of achievement overlooked by voters for the Baseball Hall of Fame.
Games:  2,444.
Hits:  2,461.
Doubles:  413.
RBI:  1,234.
Batting average:  .272.
Does Dahlen's consistency earn him a passport to Cooperstown?  Perhaps.  But while Bad Bill Dahlen has not yet been inducted into the Baseball Hall of Fame as of the publication of this article, he did receive recognition in 2012 from the scholars, historians, and authors keeping the history of 19th century baseball alive.  The Society for American Baseball Research's 19th Century Committee selected Dahlen as its Overlooked 19th Century Baseball Legend for 2012.
Dahlen's baseball career ended when Brooklyn Trolley Dodgers (a.k.a. Brooklyn Dodgers) owner Charles Ebbets fired him in November 1913.  Ebbets provided a soft landing for Dahlen in a statement to the press.  The New York Herald Tribune reported the statement in its November 18, 1913 edition.
"Mr. Dahlen has been with the Brooklyn club as manager for four years.  During that time he has discharged his duties honestly, impartially and without fear or favor, using at all times rare judgment.  To be sure, he made mistakes on the ball field.
"There are errors a-plenty in baseball.  If there were not the game would not be the attraction it is.  But Mr. Dahlen has not, in my opinion, made as many mistakes as his critics believe.  His judgment in handling the players under contract of the Brooklyn club has been wonderful.  During his first three years as manager he dispensed with the services of many players who were either incompetent, misbehaving or troublesome, rarely misjudging a player, as is evidenced by the fact that of all the men he passed up only one was of major league caliber.
"By reason of his keen judgment, he leaves behind a body of men who, as players and gentlemen, on and off the field, are a credit and honor to the Borough of Brooklyn – at team which, with the addition of two or three first class men, will be a championship contender in 1914.
"In building up the team Mr. Dahlen has been unfortunate in finishing in a low position each year in the championship race, but I will say without fear of contradiction that he has been a good manager."