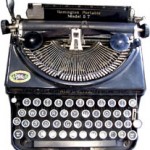 HBO's drama series The Wire showcased Baltimore's politicians, detectives, and drug dealers for five seasons with a multiracial cast, compelling story lines, and locations throughout Baltimore.
Created by former Baltimore Sun reporter David Simon and former Baltimore detective Ed Burns, The Wire aired from 2002 to 2008, bathed in the harsh realities of crime in Maryland's Charm City, and featured flawed heroes.  Simon and Burns also co-wrote The Corner, a book about one year in the life of a West Baltimore family and its battle with drugs; HBO made an eponymous six-episode miniseries based on the book.
Before working with Burns, Simon spent one year with a Baltimore homicide squad, then turned his findings into a book titled Homicide: A Year on the Killing Streets.  NBC used the book as the basis for its 1990s drama series Homicide.  One of the key detectives in the book is Jay Landsman.  In honor of him, Simon and Burns named one of the characters in The Wire after Landsman.  The real-life Landsman had a recurring role as Lieutenant Dennis Mello.
Although it was an ensemble show, The Wire arguably had a central character in Detective Jimmy McNulty, played by Dominic West.  After destroying his marriage through lies, drinking, and womanizing, McNulty finds salvation in his job, later getting his life on track.  He moves in with Beaty Russell, a port cop whom he met in Season 2.  Bunk, McNulty's former partner and drinking buddy, laments McNulty's growth and consequent absence from Baltimore's drinking establishments.  McNulty's wife, similarly, laments, though respects, McNulty's transformation.  However, McNulty's old habits resurface in Season 5 until Beaty gives a thorough but calm dissection of McNulty's behavior.
The Wire covered different angles of Baltimore's drug trade: the corners that served as the selling locations for drug dealers, corruption in City Hall, impractical bureaucracy, crookedness that pervaded Baltimore's ports, office politics in the police department, mayoral campaigns, genesis of drug dealers that begins with recruitment in junior high school, reporters fictionalizing stories to further their careers.
Simon and Burns required viewers to pay attention, not merely absorb information.  If Charles Dickens lived in the first decade of the 21st century, he might have written for The Wire.  In the September 18, 2004 edition of the Chicago Tribune article 'The Wire' shocks with its electric story lines, Sid Smith emphasized the literary qualities of The Wire.  Smith wrote, "Boon for the connoisseur and challenge for the casual viewer, "The Wire" is a critical darling not infrequently labeled the best show on TV.  This one makes "The Sopranos" go down like tiramisu.  Dense, richly layered, packed with dozens of colorful characters (enough for four series), "The Wire" unfolds as a sophisticated, sometimes impenetrable and always ultra-gritty documentary.
"But it pays off after meticulous, devoted viewing, delivering rewards not unlike those won by readers who conquer Joyce, Faulkner or Henry James.  The story is unrelieved grime, a sickening, sprawling epic about the war between the drug trade and law enforcement."