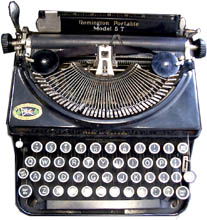 Before he was Colonel Potter on M*A*S*H, Harry Morgan was one of Hollywood's cornerstone character actors.  He shared the silver screen with legends.
Inherit the Wind with Spencer Tracy.  High Noon with Gary Cooper and Grace Kelly.  The Glenn Miller Story with Jimmy Stewart and June Allyson.  The Shootist with John Wayne.  Frankie and Johnny with Elvis Presley.  Support Your Local Sheriff with James Garner.  Dragnet with Tom Hanks and Dan Aykroyd.  In Dragnet, Morgan reprised his role of Bill Gannon from the television series of the same name.
Morgan played Pete Porter in the television series December Bride and its spinoff, Pete & Gladys.  He also played Judge Bell in the trio of Incident tv-movies starring Walter Matthau in the 1990s (The Incident, Against Her Will:  An Incident in Baltimore, Incident in a Small Town).
But Harry Morgan's role of the authoritative, compassionate, and wise Colonel Sherman T. Potter on M*A*S*H is likely the role most identified with Morgan.  Potter, indeed, is Morgan's signature character.
Morgan had big shoes to fill, certainly.  When M*A*S*H producers killed off Colonel Henry Blake in the spring of 1975, the creative decision sparked shock, dismay, and outrage.  Who ever heard of a show killing a major, beloved, and valuable character?  Blake's death offered no chance for a spinoff, return appearance, or revival.
While McLean Stevenson's popularity soared as the affable, bumbling, and concerned Colonel Blake who also had a "one of the guys" quality, Harry Morgan won the respect of fans by playing Colonel Potter with dignity, understanding, and reason.  Potter led Hawkeye, B.J., and the rest of the M*A*S*H 4077th, but he never talked down to them.  He was a soldier of the Regular Army variety, but he ignored the rules and regulations if they interfered with treating wounded soldiers.  A combat veteran who became a surgeon, Potter never forgot the courage of soldiers on the battlefield.  In a vicious ocean of violence, blood, and death, Potter was a calm oasis of leadership, empathy, and reason.
Harry Morgan made a pre-Potter appearance on M*A*S*H.  In the third season premiere, The General Flipped At Dawn, Potter played General Steele, a half-crazed general.  Morgan received an Emmy nomination for his guest appearance.  For his role as Colonel Potter, Morgan received eight Emmy nominations for Best Supporting Actor.  He won once.  Additionally, he received an Emmy nomination for Best Director.
Morgan continued playing Colonel Potter in the sequel AfterM*A*S*H.  Set in a stateside Veterans Administration hospital in Missouri, the show featured Jamie Farr and William Christopher continuing their M*A*S*H roles as Max Klinger and Father Mulcahy, respectively.  When AfterM*A*S*H ended, Morgan co-starred with Hal Linden in the NBC show Blacke's Magic.  Guest appearances included the shows Grace Under Fire, Third Rock from the Sun, and The Jeff Foxworthy Show.  On an episode of The Simpsons, Morgan once again reprised his Bill Gannon character.