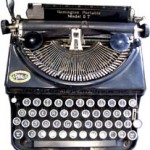 What is your favorite baseball nickname?  The Say Hey Kid for Willie Mays?  The Yankee Clipper for Joe DiMaggio?  Mr. Cub for Ernie Banks?  Tom Terrific for Tom Seaver?
ESPN sportscaster Chris Berman christened a tongue-in-cheek nickname for Bert Blyleven with a play on the pitcher's last name — Bert Be Home Blyleven.  Blyleven, a member of the Baseball Hall of Fame, has created a phenomenon as a Minnesota Twins broadcaster that rivals his baseball exploits.
Blyleven pitched for the Minnesota Twins, Texas Rangers, Pittsburgh Pirates, Cleveland Indians, and California Angels.  In a career spanning 1970-1992, Blyelven notched a 287-250 record with 3,701 strikeouts, a 3.31 Earned Run Average, a no-hitter, and two World Series rings — 1979 Pittsburgh Pirates and 1987 Minnesota Twins.
Raised in Garden Grove, California, Blyleven emigrated to the United States from the Netherlands with his Dutch family.  "When my family and I came to the United States in 1957, my father introduced me to the game of baseball through the radio and Vin Scully," Blyleven explains in Rachel Kytonen's article Blyleven talks, signs autographs in Cambridge appearing in the May 2, 2012 edition of the Isanti County News. "When I was in 3rd grade, some of my friend were playing Little League and asked me if I wanted to join. I started off as a catcher and then my manager asked me if I wanted to pitch. I was tall and skinny and fell in love with the baseball in my hand."
Blyleven was 1970 American League Rookie of the Year with the Minnesota Twins.  He gained the affection of Twins fans that goes beyond his pitching career, though.  As a Twins broadcaster, Blyleven uses the telestrator to circle fans on the screen.
It's a trademark of Twins broadcasts that has fans pleading, Circle Me Bert!  
It's a cornerstone of Twins merchandising — the phrase Circle Me Bert appears on bobbleheads, T-shirts, sweatshirts, baseball hats, diapers, bibs, and onesies.
It's a phenomenon.
For baseball fans in the land of 10,000 lakes, may you someday be circled by Bert if you have not already enjoyed the privilege.
Tags: 1970, 1979, 1979 Pittsburgh Pirates, 1987, 1987 Minnesota Twins, 1992, American League, American League Rookie of the Year, Angels, Baseball Hall of Fame, baseball hats, Bert Be Home Blyleven, Bert Blyleven, bibs, bobbleheads, broadacster, broadcaster, California, California Angeles, Cambridge, Chris Berman, Circle Me Bert, Cleveland, Cleveland Indians, diapers, Dutch, Earned Run Average, Ernie Banks, ESPN, Garden Grove, Indians, Isanti County News, Joe DiMaggio, Minnesota, Minnesota Twins, Mr. Cub, Netherlands, no-hitter, onesies, Pirates, Pittsburgh, Pittsburgh Pirates, Rachel Kytonen, Rangers, Rookie of the Year, strikeouts, sweatshirts, T-shirts, telestrator, Texas, Texas Rangers, The Say Hey Kid, The Yankee Clipper, Tom Seaver, Tom Terrific, Twins, United States, Vin Scully, Willie Mays, World Series