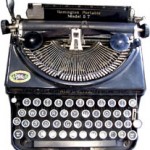 Double Rush was a short-lived situation comedy that aired on CBS in 1995.  Stephen Nathan and Diane English created Double Rush, using the setting of a bike messenger service in New York City for comedic effect.  The service, appropriately, was called Double Rush.
Johnny Verona owned Double Rush.  A musician with smoldering dreams of becoming a rock star, Verona balances his business realities against a wondering of what might have been.  Robert Pastorelli played Johnny.  As Eldin Bernecky, the house painter who created new projects for the title character in Murphy Brown, played by Candice Bergen, Pastorelli earned the respect, laughter, and loyalty of Murphy Brown fans.
Corinne Bohrer played Zoe Fuller, a graduate of Harvard Business School.  Zoe provided practicality, a needed asset for Johnny, who ran a business steeped in chaos.  The Johnny-Zoe dynamic is similar to the Sam-Diane dynamic in Cheers.  Predictably, Zoe stays at Double Rush as Diane stayed at Cheers.
Double Rush had a supporting cast that was stellar.  D.L. Hughley.  Sam Lloyd.  Adam Goldberg.  David Arquette.  Veteran comedic actor Phil Leeds played "Kid," an elderly messenger who made his deliveries on foot.
In the pilot, Johnny has an opportunity to sell Double Rush to a competitor.  If he does, the competitor will lay off the messengers.  Johnny's loyalty overcomes his bottom line.  This is a characteristic inherent in Johnny, who had the chance to sign with a record label 25 years ago.  But the label only wanted Johnny, not his bandmates.  Johnny refused the deal, became a bike messenger to pay the bills, and elevated to owner of Double Rush.  Kid explains Johnny's music history to the Double Rush crew.  Consequently, the messengers have a newfound respect for their boss.
On Murphy Brown, Pastorelli was part of an ensemble supporting cast.  On Double Rush, Pastorelli was front and center.  Gail Shister of The Philadelphia Inquirer quoted Pastorelli on his view of being in the star position:  "You have to let all that go.  You can only be as good as the people around you.  There's no way one person can carry a show if he doesn't have support.  Sometimes people tell me it's up to me to drive the show.  If the show's good enough, I don't need to drive it, just sort of steer it."
Tom Jicha of the Fort Lauderdale Sun-Sentinel wrote, "The dialogue brilliantly hilarious and insightful, is complemented by inventive sight gags, and the package is staged flawlessly by performers who seem to have been playing their characters all their lives."
Jonathan Wolff composed the theme to Double Rush, using bicycle gears combined with music.  Wolff also composed the Seinfeld theme.  Other television shows with Wolff compositions include Reba, What I Like About You, The Hughleys, Caroline in the City, According to Jim, Smart Guy, The Tony Danza Show,
Double Rush had more than just laughter.  The characters were three-dimensional, a key factor in successful sitcoms, e.g., Cheers, Taxi, Friends, Mary Tyler Moore, Frasier.  If it had stayed on the air, it might have achieved a vaunted status in television similar to those shows.
Tags: 1995, According to Jim, Adam Goldberg, Candice Bergen, Caroline in the City, CBS, Cheers, Corinne Bohrer, D.L. Hughley, David Arquette, Diane English, Double Rush, Eldin Bernecky, Frasier, Friends, Gail Shister, Harvard, Harvard Business School, Johnny Verona, Jonathan Wolff, Mary Tyler Moore, Murphy Brown, New York City, Phil Leeds, Philadelphia, Philadephia Inquirer, Reba, Robert Pastorelli, Sam Lloyd, Seinfeld, situation comedy, Smart Guy, Stephen Nathan, Taxi, The Hughleys, The Philadelphia Inquirer, The Tony Danza Show, Tony Danza, What I Like About You, Zoe Fuller