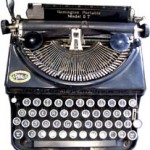 Jim Bouton peeled back the veneer protecting Major League Baseball in his 1970 exposé, Ball Four. It reads like a friend sharing secrets with you over a couple of beers at a baseball game.
Bouton, a quasi-phenom pitcher in the early 1960s with the New York Yankees, he won 39 games in two seasons, wrote about his 1969 season with the Seattle Pilots and Houston Astros. 1969 was the Pilots only season; they became the Milwaukee Brewers in 1970.
Stories customarily reserved for the clubhouses and other inner sanctums belong to players became public as Bouton telescoped the humanity of baseball. In an era when the gentleman's agreement between reporters and players dictated a hands-off approach regarding actions, conversations, and attitudes off the field, Ball Four shocked more than titillated.
Bouton detailed Mickey Mantle's affection for liquor, players using painkillers, and the vagaries of a baseball life. It was the first major literary work in the tell-all sports book genre. Naturally, Hollywood wanted a piece of the action.
By the mid-1970s, television situation comedies had broken barriers once thought impenetrable. CBS led the way.
Mary Tyler Moore featured a female lead character, Mary Richards, as a television news producer in Minneapolis with a realistic dating life. In one episode, Mary's parents visit. When Mary's mother makes a remark about remembering to take "your pill," Mary responds in the affirmative. Actually, Mary's father was the target of the remark. The purpose was medicine, not birth control.
All in the Family showcased the Vietnam War, Watergate, rape, women's liberation, racial prejudice, and inflation as topics. Headlines became plotlines in Archie Bunker's house.
M*A*S*H discussed the horrors of war against the backdrop of the Korean War.  Death, amputation, paralysis, and psychic injury became story fodder.
A Ball Four sitcom seems, in retrospect, fitting for CBS in the mid-1970s.  Real-life issues pitted against the seemingly glamorous backdrop of professional sports. The viewers thought otherwise. Ball Four lasted five episodes in 1976. Jim Bouton's fictional counterpart, Jim Barton, and the Washington Americans baseball team submitted to the almighty Nielsen gods.
The opening premise heavily borrowed from Bouton's life. Barton recently wrote a series of articles for Sports Illustrated. Consequently, his teammates avoid him because of their fear that the articles will reveal things that ought not be revealed. Harry Chapin sang the theme song with a montage of baseball clips accompanying it, including shots of the Ball Four book.
Perhaps the Ball Four sitcom was too racy, even for the freewheeling 1970s. One baseball player character was homosexual, an uncommon depiction for a regular fictional character on 1970s television.
Bouton had teammates for his Ball Four endeavors. Leonard Shecter edited the book. Marvin Kitman (a television critic) and Vic Ziegel (a sportswriter) created the television series with Bouton.