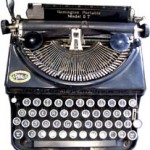 To be a Brooklyn Dodgers fan in the 1950s was to realize that Brooklyn is a heritage thing, rooted firmly in the cornerstone of family.
Throughout the borough, several generations of a family lived in the same neighborhood.  In some cases, they lived in the same building.  And baseball furthered the familial concept as man and boy stood cheering by in Ebbets Field where glory did not stay past 1957, ultimately slipping betimes away.  Somewhere, A.E. Housman is smiling.
Television writer and producer Gary David Goldberg used this terrain as fodder to create the television series Brooklyn Bridge – original title: My Grandmother's House.  Goldberg mined the Brooklyn of his youth for stories about the fictional Silver family.  Devotion to the Brooklyn Dodgers provided a main backdrop for the Silver boys – 12 year-old Alan and 8-year-old Nathaniel – who balance priorities like paying a shiva call for a distant relative they didn't know against going to a Dodgers home game.  Blind devotion to old school Jewish thinking loses because Alan worships at a different temple than his grandmother.  Ebbets Field.
Goldberg passed away yesterday of brain cancer.  He was 68.
Goldberg achieved television legend status in the 1980s by creating Family Ties, an NBC sitcom that debuted in 1982.  It was timely.  Two hippie parents that came of age in the Woodstock era face the challenges of raising three children in the 1980s.  Where they embrace peace, love, and togetherness, the oldest child — Alex P. Keaton — reveres supply side economics, capitalism, and anything Ronald Reagan says or does.  Reagan was the President of the United States during the show's run.
Michael J. Fox played Alex as neither cute nor caricature.  He was three-dimensional, the only way the character could be played with any longstanding appeal.  Family Ties aired for seven seasons, ending in 1989.
Goldberg and Fox teamed together in the 1990s for Spin City, an ABC sitcom revolving around the office of New York City Mayor Randall Winston.  Goldberg co-created Spin City with Bill Lawrence.  Fox played Deputy Mayor Mike Flaherty — what Alex P. Keaton was to Republican economics, Mike Flaherty was to politics.  Spin City aired from 1996-2002.
Brooklyn Bridge did not achieve the same commercial success as Goldberg's other ventures, however.  It aired on CBS for two seasons — 1991-1993.  An early episode features Jeffrey Nordling as Gil Hodges making a personal appearance where he exemplifies the unique character of Brooklyn – the borough and its people.  Jules, the Silver boys' maternal grandfather, fabricates a tale for Nathaniel's amusement – he played baseball against Hodges in Russia with the Bears before he emigrated to the United States.
The Bears team did not exist.  Gil Hodges never went to Russia.  And Nathaniel is nonetheless enthralled, unable to detect the nuances in an elder's voice that hint at a tale's categorization – enhancement, exaggeration, complete fiction.
At Hodges' personal appearance, Jules and Nathaniel come face to face with the strapping first baseman when Jules' charade approaches a flashpoint – Nathaniel introduces Hodges and his grandfather as long-lost friends.  Genuine shame replaces the veil of vainglory on Jules' face for lying to his grandson, as Hodges initially appears confused.
When all seems defeated, victory appears.
Hodges notices Jules' explicit worry and the implicit danger in shattering the masquerade for a Dodger fan of tender age.  He saves the well-intentioned Jules with fair but sincere acting.
"You played for the Bears, right?"
Jules' response signifies the feeling that Brooklynites knew intrinsically about its warriors on the baseball diamond.  "Do you know what a mensch is?"
"No."  responds Hodges.
"Well, you should.  Because that is what you are."
Amen.