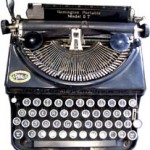 A corporate history is only as good as the resources that inform it. A corporate history library, in turn, is only as good as the books that populate it.
A corporate historian may want to consider the triad approach, consisting of primary books, secondary books, and tertiary books.
I am using this approach in building my research library concerning the Brooklyn Dodgers for my book, Blue Magic: The Brooklyn Dodgers, Ebbets Field, and the Battle for Baseball's Soul. A ladder-shaped bookcase from Staples houses my Brooklyn Dodgers library.
The organization makes finding my baseball history sources a time-effective process. Contrary to popular opinion, time is not valuable – it's invaluable, especially when searching for a crucial piece of information, meeting a deadline, or confirming theories.
The list below is not exhaustive, nor is it terminal – a library expands as scholars, enthusiasts, and historians offer new books. Rather, the list represents examples of the books that I'm accumulating, using, and categorizing.
Primary Books
These are books concerning the topic directly. In my case, the topic is the Brooklyn Dodgers.
Examples:
The Lords of Baseball: A wry look at a side of the game the fan seldom sees – the front office by Harold Parrott
Dodger Classics: Outstanding Games From Each of the Dodgers' 101 Seasons 1883-1983 by Robert L. Tiemann
Dodgers: The First 100 Years by Stanley Cohen
Bums: An Oral History of the Brooklyn Dodgers by Peter Golenbock
Wait Till Next Year: A Memoir by Doris Kearns Goodwin
The Boys of Summer by Roger Kahn
Secondary Books
These are books concerning people connected to the Brooklyn Dodgers. I have four biographies of Branch Rickey, two biographies of Roy Campanella, and two autobiographies of Leo Durocher.
Additionally, I accumulated seven books about Jackie Robinson:
Jackie Robinson and the Integration of Baseball by Scott Simon
Opening Day: The Story of Jackie Robinson's First Season by Jonathan Eig
Great Time Coming: The Life of Jackie Robinson From Baseball to Birmingham by David Falkner
Jackie Robinson: A Biography by Arnold Rampersad
Baseball's Great Experiment: Jackie Robinson and His Legacy by Jules Tygiel
The Team That Forever Changed Baseball and America: The 1947 Brooklyn Dodgers by Lyle Spatz (Editor)
Blackout: The Untold Story of Jackie Robinson's First Spring Training by Chris Lamb
1947: When All Hell Broke Loose in Baseball by Red Barber
I Never Had It Made by Jackie Robinson
The Jackie Robinson Readers: Perspectives on an American Hero with contributions by Roger Kahn, Red Barber, Wendell Smith, Malcolm X, Arthur Mann, and More (Edited by Jules Tygiel)
Tertiary Books
These are books that do not directly cover the Brooklyn Dodgers, but provide background information about baseball.
Examples:
Only the Ball Was White: A History of Legendary Black Players and All-Black Professional Teams by Robert Peterson
Willie Mays: The Life, The Legend by James S. Hirsch
A Game of Inches: The Story Behind the Innovations That Shaped Baseball by Peter Morris
Musial: From Stash to Stan the Man by James N. Giglio
1921: The Yankees, the Giants, & the Battle for Baseball Supremacy in New York by Lyle Spatz and Steve Steinberg
The Glory of Their Times: The Story of the Early Days of Baseball Told By the Men Who Played It by Lawrence S. Ritter
The House That Ruth Built: A New Stadium, the First Yankees Championship, and the Redemption of 1923 by Robert Weintraub