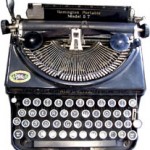 Undoubtedly, Matthew Perry's most recognized role is Chandler Bing on Friends, the powerhouse sitcom on NBC's Must See TV Thursday night lineup in the 1990s.  Perry has a distinguished roster of roles beyond the wisecracking Bing, who used humor as a defense mechanism to guard against his insecurities.
Perry played Joe Quincy, a White House attorney in a few guest spots on The West Wing.  Eminently qualified, Quincy is a republican seeking a job in the administration of President Jed Bartlet, a democrat.  He wrote a memorandum contrasting the GOP line on soft money political donations, hence job seeking in the Bartlet administration.  Quincy, on his first day at the White House, uncovers a scandal leading to the resignation of Vice President John Hoynes.
In a guest starring role on Beverly Hills 90210, Perry showcased his formidable tennis skills as West Beverly High School tennis phenom Roger Azarian, a contemporary of transplanted Minnesota twins Brandon and Brenda Walsh.  Brandon discovers that Roger has deeply troubling mental and emotional issues, manifested through Roger's darkly written screenplay.
Perry's guest starring roles before Friends include appearances on Charles in Charge, Just the Ten of Us, Dream On, Growing Pains, Sibs, Who's the Boss?, Highway to Heaven, and Silver Spoons.  In the 1990 tv-movie Call Me Anna, based on Patty Duke's autobiography of the same name, Perry played Desi Arnaz, Jr.  A member of Hollywood royalty, Arnaz dated Duke when he was 17 and she was 23.
With NBC's Studio 60 on the Sunset Strip, Perry showcased his dramatic talents.  The show's title is a nod to its story fodder, a look behind the scenes of a fictional late night program of the same name.  As comedy writer Matt Albie, Perry had the sarcasm of Chandler Bing but not for laughter purposes only.  It was, indeed, a subtler form.  After Studio 60, Perry starred on Mr. Sunshine and Go On.  The former lasted a couple of months while the latter reached a full season.
In a 2007 interview posted on theguardian.com, Perry distinguished the characters of Matt and Chandler.  "We were shooting something where two people creep up on me and say my name, and my tendency is to do a huge scare take, you know?  But I'm not going to do that, because it's too reminiscent of Chandler.  I said in the very beginning, if you're seeing a lot of Chandler here I'm not doing my job.  It's a fine line because my character Matt's a funny guy, he's a comedy writer, and there are also times when he's creating where he can be kind of goofball, which I like.  But you can do that without being the kind of neurotic, over-the-toop character that Chandler was."
Studio 60 lasted one season, despite a strong cast alongside Perry, including Steven Weber, Amanda Peet, Timothy Busfield, Bradley Whitford, D.L. Hughley, Sarah Paulson, and Nathan Corddry.
In 2015, Perry relaunched The Odd Couple on broadcast television, playing Oscar Madison against Thomas Lennon's Felix Unger.  He joins a line of Odd Couple incarnations, beginning with the seminal work in 1965, the Broadway play starring Walter Matthau and Art Carney.  Matthau starred in the 1968 movie with Jack Lemmon.  The 1970s television version starred Jack Klugman and Tony Randall.  An early 1980s version featuring African-American actors starred Demond Wilson and Ron Glass.  The Odd Couple has also been revived in theatres, including the version starring Nathan Lane and Matthew Broderick on Broadway.
Perry's version of Oscar Madison takes the rumpled sports writer of the New York Herald in previous versions to a satellite radio sports show broadcast from his bedroom.