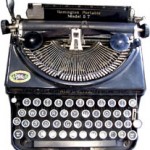 ER debuted in 1994 on NBC, trouncing every thing in its path.  Like Mickey Mantle on a baseball diamond, Michael Jordan on a basketball court, or Wayne Gretzky on the ice, ER dominated the competition.  And a familiar, if not famous, actor found his breakout role.
George Clooney played Dr. Doug Ross, a pediatrician.  Before ER, Clooney played Falconer, a cop and the love interest of Sela Ward's character, Teddy, on NBC's Sisters.  His story arc ended with his  death by the hands of a criminal he targeted.  In the short-lived CBS crime drama Bodies of Evidence, Clooney was part of an ensemble cast that included Lee Horsley, who played the title role in ABC's 1980s private investigator drama Matt Houston.  And Clooney played Booker Brooks, the boss of Jackie and Roseanne, on Roseanne.
The ER pilot is set on St. Patrick's Day in Chicago's County General Hospital Emergency Room.  Clooney's Dr. Ross makes his first appearance with an indication of a drinking problem.  At the very least, he's reckless.  With a shift starting in a few hours, Ross finds a safe haven under the auspices of his friend and Chief Resident, Dr. Mark Greene, played by Anthony Edwards.  Dr. Greene orders an IV for Doug as the hospital lothario sobers up.  Indeed, beyond having a drinking problem, Doug Ross is a womanizer.  He cheats on his girlfriend, Nurse Carol Hathaway, played by Julianna Marguiles.  She attempts suicide, though the reason is unclear.
Also debuting on NBC in 1994, Friends immediately captured the attention of American television audiences.  A cross-promotion took place during the shows' inaugural year with Clooney and ER co-star Noah Wyle guest starring on an episode of Friends as hospital doctors in New York City.  They played different characters than their ER characters.  Warner Brothers produced both shows.
In 1999, Doug Ross leaves County General's Emergency Room for Seattle, not knowing that Carol is pregnant with twin girls fathered by him.  Carol later realizes that Doug is her soulmate, so she leaves for Seattle to be with him.  In this pivotal episode, Clooney makes a cameo at the end.  Warner Brothers kept the appearance a secret, so NBC did not have the opportunity to promote it.  Clooney shot the cameo appearance on location in Massachusetts, where he was shooting the film The Perfect Storm.  Clooney appeared as Doug Ross in one of the last episodes of ER, which ended its run in 2009.
E. Alex Jung chronicled Clooney's breakout season in an article entitled The 1994-95 TV Season Was Very, Very Good to George Clooney, posted on vulture.com on September 5, 2014.  "In its freshman season, the show became TV's most-watched drama and snagged 20 Emmy nominations, including one in the lead-actor category for Clooney," wrote Jung.  "It wasn't exactly a show that made its cast household names or set off debates over which doctor triggered the most heart palpitations, but the answer would have been Clooney anyway.  Throughout that first season, the American public grew to love the wisecracking hunk, with his pot-bellied pig and ever-changing red-carpet arm candy."
ER gave Clooney a national platform, upon which he built a film career that includes The Ides of March, Up in the Air, The Descendants, The Monuments Men, Michael Clayton, Gravity, and Ocean's 11 and its two sequels.