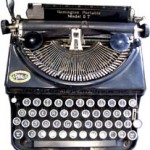 In the 1980s, an NBC show about cops had it all.
A new look.  Story arcs existing through several episodes.  And the elevation of lesser known actors to household name status.
Hill Street Blues?  No.
Miami Vice?  No.
Crime Story?  Yes.
Michael Mann's production of a Chicago cop and his mobster prey lasted two seasons — 1986-88.  Set in the early 1960s, Crime Story followed the exploits of Lt. Mike Torello, a lieutenant with the Chicago Police Department.  Torello's squad at MCU — Major Crimes Unit — focused on taking down mobster Ray Luca.  When Luca moves his base of operations to Las Vegas, Torello et. al. follow, trading in their Chicago police badges to work for the federal government.
At the end of the first season, Ray Luca and his addlebrained sidekick, Paulie Taglia, escape to the desert where they find themselves in the middle of nuclear testing.  Because they survive, the federal government gives them immunity from prosecution, thereby increasing the difficulty of Torello's job — the medical information learned from their survival is simply invaluable during the Cold War.
Gustave Reininger and Chuck Adamson created Crime Story.  It starred Dennis Farina as Mike Torello.  In a perfect example of art imitating life, Adamson and Farina worked for the Chicago Police Department before their show business careers.  John Santucci played Paulie Taglia.  Santucci was a thief in Chicago in his previous criminal career.  Adamson and Farina knew Santucci from their Chicago days.  They arrested him!
Anthony Denison played Ray Luca.  He went to the other side of law enforcement during a brief stint on Wiseguy when he replaced Ken Wahl.  Denison played a former FBI agent drawn back to the fight against crime.  Presently, Denison plays Los Angeles Police Department Detective Andrew Flynn on Major Crimes.
Crime Story boasts a guest star roster filled with actors and actresses before they became famous:  Kevin Spacey, David Caruso, Julia Roberts, Ving Rhames, Gary Sinise, David Hyde-Pierce, Laura San Giacomo, Dennis Haysbert.
Regular and recurring actors will also be familiar.
Before he was Corky's dad on Life Goes On, Bill Smitrovich played Detective Danny Krycheck.
Before he was a single dad looking for another chance at true love on Once and Again, Billy Campbell played Detective Joey Indelli.
And before he sold out sports arenas, comedian Andrew Dice Clay played Max Goldman, a savvy partner of Ray Luca.
Del Shannon's Runaway was the theme song for Crime Story.  It set the tone perfectly for the series — an upbeat tune balanced by somber words.
Crime Story paid great attention to style, setting, and detail.  In the Chicago setting, Torello and his squad frequented a bar called the Orbit Room, a nod to the fascination inspired by the Space Age of the 1960s.
In one episode, Torello and the guys talk about the Chicago Bears.  Torello says that Ditka's the best player on the team.  The remark was, essentially, a wink to the viewer.  Mike Ditka played for the Bears in the 1960s and coached the team during the 1980s, overlapping with the show's broadcast history.
Cars with fins.  Suits with ties.  Men with hats.  All details of another era, but Crime Story recaptured them in an old-fashioned good guy vs. bad guy story line.
Crime Story ended with a cliffhanger — the principal characters were in a plane headed toward the ocean because Paulie accidentally shot the pilot.