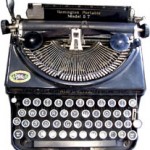 In 1961, FCC Chairman Newton Minow decried television as a vast wasteland.  Nearly a half-century later, Bill Carter analyzed the landscape, coalescing his findings into the 2006 book Desperate Networks.
A television show reaching the prime time airwaves is a combination of talent, creativity, and luck.  Pitches.  Pilots.  Selection of a few pilots that will be broadcast in the hopes of reaching an audience large enough to sustain a healthy broadcast life with enough episodes to air in syndication.  Usually, 100 episodes is the magic number.
Focus groups, research, and, certainly, instincts of television executives, play vital roles in the process.  Carter outlines the process in painstaking detail with a writing style that makes the reader feel as if he or she is in the room at the time of the events described.  Carter succeeds in his efforts to get beyond the sex appeal of television.  The result is an easy-to-read chronicle that breaks down the business aspects of show business.
For example, Carter shows how three monster hits successfully completed the maze of the network programming process after initial reactions that may be described as lukewarm, at best.  NBC rejected Desperate Housewives before ABC took it.  More than depicting suburbia as sexy, like Knots Landing and Peyton Place in decades past, Desperate Housewives combined humor with drama.  ABC used it to capture the female demographic on Sunday nights after HBO's Sex and the City ended.
CBS considered the pitch for CSI, but it was not a sure thing.  To the surprise of CBS chieftain Les Moonves, the pilot script lured character actor William Petersen, a journeyman actor; CBS aimed to find a show for Petersen.  CSI became a prime time goliath, spinning off three shows to date.
Mark Burnett created Survivor, relying on his military experience to format physical challenges.  It became a perpetual ratings draw for CBS.
Carter also shows how 2004 belonged to ABC with Lost and Desperate Housewives, two rookie shows, boosting the alphabet network from a rations slump.  A decade prior, NBC benefited from Friends and ER, two rookie sensations; Must See TV emerged, consequently.
Desperate Networks follows a path carved by Carter in his previous works.  He authored The Late Shift, a 1994 book about the controversy surrounding the succession of Johnny Carson after he ended his 30-year tenure as host of The Tonight Show in 1992.  NBC's internal battle concerning whether to put this jewel in the hands of David Letterman or Jay Leno provides a key point in the narrative.
A sequel of sorts, The War for Late Night, documented the tumult triggered by NBC's transition from Leno to Conan O'Brien as the guardian of The Tonight Show.  In 2004, NBC chose O'Brien to take the reins five years hence.  When O'Brien's ratings concerned the NBC brass, Leno found himself in position to return; NBC gave Leno his old job back, leaving O'Brien with a nine-month tenure as the host of the late night franchise.