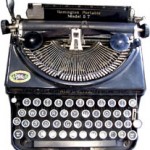 When City Hospital premiered in 1952, it set off the medical genre for prime time television.  Naturally, shows about medical implications offer drama that, in the right hands, captivate audiences.
St. Elsewhere followed the model of Hill Street Blues by using story arcs, characters with depth, and, from time to time, unhappy endings for patients and doctors.  Both shows anchored NBC's quality prime time schedule in the 1980s.  In 1986, the two-part episode "Time Heals" provided a back story to the doctors at Boston's St. Elegies Hospital, using a family as the story's common thread throughout the years 1935 to 1985.  The prompt for the story is the 50th anniversary for St. Eligius, which treated various members of O'Casey clan.
Trapper John, M.D. depicted John McIntyre's medical career nearly 30 years after he departed Mobile Army Surgical Hospital #4077 on M*A*S*H.  Set at San Francisco Memorial Hospital, Trapper John used the familiar paradigm of a younger doctor and an older doctor paired together.  Dr. Casey and Dr. Zorba in Ben Casey,  Dr. Kildare and Dr. Gillespie in Dr. Kildare.  Dr. Joe Gannon and Dr. Paul Lochner in Medical Center.
House revolved around an eponymous doctor with a blunt bedside manner, only seen on rare occasions as Dr. House preferred to treat patients by caucusing with his team, using a white board to rule out diagnoses, and battling with Dr. Cuddy, the Dean of Medicine at Princeton-Plainsboro Hospital.
Nurses populate prime time in starring positions.  Nurse starred Michael Learned.  Nurses existed in the same fictional universe as The Golden Girls and Empty Nest.  Hawthorne portrayed Richmond Trinity Hospital's Chief Nursing Officer, played by Jada Pinkett Smith.  Nurse Jackie focused on the title character, a drug addict.  Theresa Brown, an oncology nurse and the author of Critical Care:  A New Nurse Faces Death, Life, and Everything in Between, praised Nurse Jackie in the June 28, 2014 edition of The New York Times.  "What 'Nurse Jackie' Gets Right About the E.R." confronts the harsh critics of the show, whose diatribes decry Jackie's lying, stealing, and drug abusing.
"But I praise the show because its clinical portrayals of nursing are realistic and mostly positive, in contrast to almost every other medical program on television," wrote Brown.  "TV hospitals are almost exclusively staffed by doctors.  These physicians diagnose and prescribe, as all medical doctors do, but also hang IVs, take blood samples, keep an eye out for crises by checking on patients at all hours and sit with those patients in need of a little extra T.L.C.  In real hospitals, those jobs are almost always done by nurses, and "Nurse Jackie," true to its name, shows that."
ER debuted on NBC in 1994.  Its tenure lasted 15 years.  Other medical shows have not enjoyed the same success, for example, E/R, a sitcom that ran for one season on CBS.  Cutter to Houston featured Alec Baldwin and Shelley Hack.  It premiered in October 1983, but didn't see air time in 1984.  Also in 1983, ABC debuted Ryan's Four, starring Tom Skerritt as a mentor to four younger doctors played by Lisa Eilbacher, Tim Daly, Albert Hall, and Dirk Blocker.