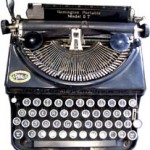 The White Shadow revealed Ken Reeves' back story in the two-part Season 3 premiere episode Reunion.  Reeves' Bayside High School Class of 1960 holds its 20-year reunion, furnishing the trigger for Reeves' return to old friends, lost loves, and family in Queens, New York.  Buchanon's promotion to Principal upon Willis' move to Superintendent of Schools in Oakland adds to Reeves' stress before his trip starts.
James Whitmore plays Jake Reeves, Ken Reeves' father.  Jake is a former hard-drinking bar owner.  Father-son tension abounds as the episode reveals the coach's stubbornness to be an inherited trait.  In an interview for Thomas Boswell's article Shadow:  Black and White TV in the January 27, 1979 edition of The Washington Post, actor Ken Howard hinted at his alter ego's background, which is reflected in the Reunion episode.  "'Who is this guy Kenny Reeves?' Howard soliloquizes.  'I imagine him from Bayside in Queens…Irish-Catholic kid…father maybe owned a bar and grill…subways, street life, cops…a tough environment, but not too tough.'"
During his time home, Reeves connects with old friend Luther Tucker, now a surgeon in Boston.  Also, Reeves reunites with lost love Paula Harris.  Robert Hooks plays Luther.  JoBeth Williams plays Paula.
The central theme of Reunion is the empty relationship between Coach Reeves and his father.  Apparently, Jake Reeves had an unemotional relationship with his father as well.  Unbeknownst to Reeves, his father has an inoperable brain tumor.  He refuses hospital care.  At the end of Part 1, he reveals the illness.  The relationship thaws when Reeves finds newspaper clippings of his NBA days from the Chicago newspapers.  Jake claims they were for his mother, an unlikely scenario as Mrs. Reeves was already deceased when the clippings first appeared.  In a late-night conversation, barriers are broken and the corner is turned towards a more honest, productive, and fulfilling relationship.
The Reeves men paint New York City red the following night, clearing the air and allowing Coach Reeves to depart for Los Angeles with a clear conscience and a full heart.  During their male bonding night, they meet Mickey Mantle, who recognizes Ken Reeves as a former NBA player.  At the airport, closeup shots of the elder Reeves clutching his hat and the younger Reeves grasping his boarding pass during a goodbye hug further strengthen the repaired relationship.
Meanwhile, back at Carver High, the squad's veterans and hopeful newcomers anxiously await tryouts.  During one session, Thorpe expounds on the situation with a verbal dissertation in a mimic of Howard Cosell.  "Never have I seen such a blatant disregard for teamwork or the final subtleties of basketball than what we are witnessing here today at Carver High.  Their hands are slow.  Their minds are slower.  It is clear to this observer that the veterans of the Carver High team are in no danger of losing their vaulted positions on the championship squad."
In the 1990s, ESPN recalled the Reeves and Coolidge characters for two commercials in the This Is ESPN promotional campaign.  In Don't Walk, Reeves and Coolidge participate with ESPN personnel in the song Fans Against Traveling in a parody of the We Are the World.  The song admonishes NBA players not to commit traveling violations on the court.  Reeves points out that NBA players are pros and Coolidge sings, "It started with Kareem Abdul-Jabbar!"  Coolidge also asks the rhetorical question, "What would Naismith say today?"
In the Small World commercial, Reeves and Coolidge attempt to persuade ESPN anchor Gary Miller on the wonders of Carver High basketball, claiming that Coolidge would have been All-World if there was a three-point shot in the 1970s.  He also boasts that Carver High could have beaten the Globetrotters, but they had to tone it down for the show.