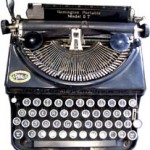 Rogers Hornsby did it after an illustrious playing career.
Leo Durocher did it after a not-so-illustrious one.
Joe Torre did it as a journeyman, not achieving success for a couple of decades.
Billy Martin did it with the only team he ever loved.
Gil Hodges did it with a miracle.
But Babe Ruth never did it – he never managed a major league baseball team.
This, despite 714 career home runs. This, despite 60 home runs in a single season.
This, despite hitting above .300 for eight consecutive seasons twice in his career.
This, despite being a beloved player. A star. An icon.
Achievements on the diamond mattered not. Babe Ruth's dream of imparting a Fort Knox of knowledge to the next generation of baseball players was a dream never to be realized. Managers are role models, after all.
The Babe was a measure of awe, if not leadership.  His towering home runs changed baseball from a game resting largely on bunts, sacrifices, and strategy to one including power.  His Grand Canyon of an appetite led to stomach pumping after eating a dozen hot dogs.  His reportedly gargantuan sexual hunger once triggered a woman chasing him through a train while branding a knife.  They were both naked.
But he was not a role model as a leader, at least not according to the baseball powers that be. Was he seen as a clown rather than an asset? Probably. Fun rather than tough? Arguably. The highest rung he reached on the management ladder was First Base Coach with the Brooklyn Dodgers for the 1938 season. Babe Ruth did have a certain marquee value, after all, even if wearing a Dodgers jersey seemed somewhat incongruous compared to the pinstripes of the vaunted Yankees.
Babe Ruth's punctured dream is a familiar lesson that success does not always translate to opportunity. It's a lesson learned in the corporate structure when shortsightedness, lack of creativity, and office politics create victims instead of victors.
On Sunday, a Babe Ruth jersey sold at auction for $4.4 million. Almost 100 years since Babe Ruth debuted in the major leagues, he maintains a mystique of power, allure, and awe. But if you have not reached a personal dream, take solace by imagining the Babe's ghost sitting next to you at the ballpark.
He'll tell you about his emotional injury when baseball ignored his mental acuity in favor of remembering his on-and-off-the-field exploits.
He'll recall the true story of his called home run in the 1932 World Series.
He'll explain with a wink what really happened on the train with the knife-wielding woman.
And he'll do it while eating a hot dog. Or twelve.
Tags: Babe Ruth, Billy Martin, Brooklyn Dodgers, ER, Fort Knox, Friends, Gil Hodges, Joe Torre, Leo Durocher, Must See TV, NBC, Rogers Hornsby, Warren Littlefield, Will & Grace, Yankees