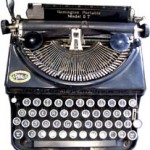 "Everybody does it." The excuse is familiar in a conversation about appropriating copyrighted material without consent, license, or agreement.
The excuse is thin. And getting thinner.
It's as valid as George Costanza's excuse for having sex with the maid in his office. "Was that wrong? Should I not have done that? I tell ya, I gotta plead ignorance on this thing because if anyone had said anything to me at all when I first started here that that kind of behavior was frowned upon, you know, 'cause I worked in a lot of offices, and I tell you, people do that all the time."
The reasoning behind the excuse recalls another George Costanza classic: "It's not a lie if you believe it."
What the excuse makers believe is that a green light of permission exists for everybody appropriating copyrighted material – uploading to You Tube, downloading to personal computers, and sharing with friends.
For creators wishing to use copyrighted material in their expressions, the arguments resting on Fair Use, parody, or satire get bent in more ways than Gumby.
The problem is prevalent in a digital society. And while enforcing copyrights on the Internet may seem akin to pushing back the Pacific Ocean with a broom, it must happen. Otherwise, copyrights lose value.
If you conduct a search on Google for the Carousel scene from Mad Men on You Tube, you will get several clip choices.
Hundreds of Seinfeld clips are at your fingertips.
Do you want to see Ann-Margret singing The Littlest Lamb and I Ain't Gonna Be Your Fool No More as Ann-Margrock on The Flintstones? They're there, along with clips featuring Fred Flintstone as rock and roll sensation Hi Fye, Pebbles and Bamm Bamm singing Let the Sun Shine In, and the Beau Brummels as the Beau Brummelstones singing Laugh Laugh.
The clips are unauthorized, seemingly permitted because of their durable presence on You Tube. A joy for television buffs. A horror show for copyright owners, music publishing companies, and artists.
Now is the time for all good men and women to come to the aid of their copyrights.
Three reasons for copyright owners to flex their muscles on You Tube, remove infringing videos, and replace them with authorized versions:
Quality Control: Copyright owners will have master and sub-master copies of the film or television program. Although fans will have clear versions on a DVD, a DVR, or other digital media, the master and sub-master sources are preferable to ensure quality control of the video.
Definition of Copyright: The owner of a copyright has a right to copy and distribute the copyrighted material. This right does not belong to the public. Even if a fan posts a clip on You Tube because of appreciation without benefitting from the posting, the lack of benefit does not exclude infringement.
Promotion: You Tube is an untapped gold mine for copyright owners seeking to promote their products. Simple is best.  A 3-5 second intro with the copyright owner's logo and a 10-second tag promoting the property's availability in the DVD market, on television, or in theatres.