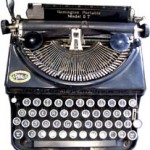 Ask any baseball fan to name the best player of all time and you may be in for a discussion that probably could not be confined by the time limits of a cross-country trip. By train.
On any fan's short list, Willie Mays must reside. His was a Hall of Fame career of robust statistics, consistency, and hitting ability that pitchers feared.
But it didn't begin that way.
Mays, he of the 660 career home runs, 3283 career hits, and .302 career batting average hardly struck fear in the National League when he debuted sixty-one years ago today on May 25, 1951. The New York Giants called Mays up after he tore through the American Association like buckshot through tissue paper with a.477 average in 35 games for the AAA Minneapolis Millers in 1951.
Mays went 0-for-5 in his first game.
The slump continued. He went 1-for-26, his only hit in that initial series of at-bats being a home run off pitching legend Warren Spahn. It happened during a Braves-Giants game that served as Willie Mays' Polo Grounds debut.
Eventually, Mays found his groove. He ended the season with a .274 batting average, 20 Home Runs, and 68 Runs Batted In. His performance earned him the National League Rookie of the Year Award.
Mays' initial foray in the big leagues is a cautionary tale, whatever your professional arena. Take writers, for example. Slumps, more commonly known as writer's block, happen to writers that, for frequently inexplicable reasons, cannot find the words that once came so easily.
Sometimes, we think too hard about the end result.  A book, a magazine article, a speech, a legal brief dominates our thoughts instead of focusing on the thought that we want to convey with our words. Like a batter breaking down his swing, we break down our missives into sizable chunks so we can analyze what's working and what's not.
Slumps happen to the best of us. Bodies get colds. Machines break down. Our abilities, once natural, elude us to the point where we feel that we couldn't hit water if we fell out of a boat.
But when the slumps do happen, take solace that even Willie Mays had slumps now and then.
Ike Davis, are you listening?