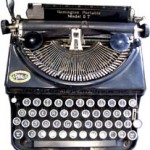 Lawyers are prominent in films, representing every strata of society from rape victims to Santa Claus.  They are the bastions of justice, their cinematic appearances reinforcing their prevention of order descending into chaos.
In Miracle on 34th Street (1947), an elderly gentleman proclaims that he is Kris Kringle.  Santa Claus.  When Kris gets placed in a psychiatric ward, Fred Gailey convinces a New York Supreme Court to declare that Kris is the bona fide, one and only Santa Claus.  Gailey accomplishes his task with a little help from the United States Post Office, which forwards letters addressed to Santa Claus to the courthouse.
If the United States government recognizes Kris as Santa Claus, Gailey reasons, then the court must recognize him as well.
Based on the novel The Philadelphian by Richard Powell, The Young Philadelphians (1959) stars Paul Newman as Anthony Judson "Tony" Lawrence.  A rise to prominence in the fairly new area of tax law puts Tony on the trajectory toward acceptance by Philadelphia's Main Line society.  No easy task, this.  Tony's mother, Diane Judson Lawrence made a deal with the Lawrence family.  She could keep the Lawrence name with no financial assistance if she kept quiet about her husband, Bill Lawrence, leaving her on their wedding night.  Bill crashes his car in a fatal accident, leaving Diane to fall into the arms of her friend, contractor Mike Flanagan.  A one-night incident of romance exceeding friendship results in Tony's conception.
When Tony's best friend, Chet, faces a murder charge, he calls on Tony to defend him.  But a glitch appears in the form of Dr. Shippen Stearnes, a relative of Chet's and a Main Line powerhouse.  Shippen has deduced that Mike is Tony's biological father, so he will disclose that fact if Tony reveals certain Main Line secrets, such as Chet's family excluding him.  Mike and Kate tell Tony the truth about his heritage, the prosecution's star witness falls victim to Tony's courtroom tactics, and Tony saves Chet from a guilty verdict without disclosing the skeletons in the Main Line's closet.
If lawyers are the crusaders of justice, then judges must be the gatekeepers.  In The Star Chamber (1983), Michael Douglas plays Los Angeles Superior Court Judge Steven Hardin.  Frustrated by the justice system after seeing legal technicalities prevent prosecutions, he joins his judicial mentor in a secret society of judges to decide the "true" guilt or innocence of these criminals.  A star chamber.  Hardin learns that this self-created justice system, like its counterpart, has flaws that can lead to fatal consequences.
"Justice, as any reasonable person will tell you, is the finding of the truth," says Baltimore defense attorney Arthur Kirkland in And Justice For All (1979).  Played by Al Pacino, Kirkland is a skilled defense lawyer who sacrifices his integrity to help a client wrongly accused.  Kirkland's nemesis, Judge Henry T. Fleming, refuses to hear exculpatory evidence regarding Kirkland's case.  Because Kirkland's animosity to Fleming is well-known in the Baltimore bar, credibility attaches when Kirkland agrees to represent Fleming on a rape charge.  It's part of the deal that Kirkland makes so Fleming will hear the exculpatory evidence.  The climactic courtroom scene restores Kirkland's integrity when he screams about Fleming's guilt.