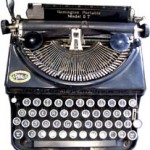 Based on the eponymous play, Inherit the Wind showcases the Scopes Monkey Trial.  This 1960 film stars Spencer Tracy and Fredric March as the fictional counterparts to Clarence Darrow and William Jennings Bryan, respectively.
In the legal thriller Jagged Edge (1986), Glenn Close plays a lawyer defending a wealthy publisher accused of murdering his wife.  She falls for her client, played by Jeff Bridges.  While she believes his innocence, things are not quite as they appear.  Robert Loggia plays Close's foul-mouthed investigator who provides comic relief combined with a reality check.
Harrison Ford plays Rusty Sabich in Presumed Innocent (1990), based on Scott Turow's best-selling novel of the same name.  Sabich, a prosecutor, finds himself on the other side of the law when he becomes a defendant.  Charged with murdering his colleague, who happens to be his lover, Sabich calls on defense attorney Alejandro "Sandy" Stern, played by Raul Julia.  While the jury finds Sabich not guilty, a surprise post-trial revelation indicates the unlikelihood that the real killer will be brought to justice.
David vs. Goliath is the them in The Verdict, a 1982 film starring Paul Newman as Frank Galvin.  Once a brilliant lawyer, Galvin has degenerated into an alcoholic ambulance chaser in Boston.  He gets a medical malpractice case that could result in a lucrative verdict.  But he must battle a powerful Boston firm, the Archdiocese of Boston, and the judge.  Based on the novel by Barry Reed, The Verdict also stars James Mason and Charlotte Rampling.  The Archdiocese plays a bigger role in the novel.
In Nuts (1987), Barbra Streisand plays Claudia Draper, a high-priced call girl who killed a client when he got rough with her.  Claiming self-defense, she must endure a competency hearing to determine her mental state.  Her mother and step-father want her declared mentally incompetent.  This, to avoid public humiliation.  If they succeed, Claudia will be sent to a psychiatric facility where she will remain indefinitely.  Richard Dreyfuss plays her attorney, Aaron Levinsky.  Aaron uncovers family secrets that shed light on the family's real reason for wanting Claudia banished.
The Paper Chase showcased the embryonic stage for lawyers:  the first year of law school.  As Professor Kingsfield, John Houseman commanded this 1973 film based on the eponymous novel by John Jay Osborn, Jr.  Osborn's experiences at Harvard Law School inspired the novel The Paper Chase.  CBS aired The Paper Chase television series for the 1978-79 season.  Showtime aired three additional seasons in the mid-1980s.