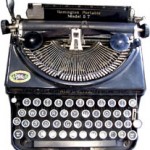 Today is Earth Day, so designated on April 22nd to honor a pioneer in the environmental movement.  April 22nd is Eddie Albert's birthday.  The first Earth Day occurred in 1970.
Albert is perhaps best known for playing Oliver Wendell Douglas, a successful New York City lawyer who gives up the lavish life of urban success for the rural challenges associated with owning and operating a farm in the 1960s CBS television show Green Acres.  Constantly frustrated by his lack of control concerning the ineffective way of life in Hooterville, the same fictional location for Petticoat Junction, Oliver was a fish out of water.  It resulted in comedy during an era that boasted several shows with a rural theme on CBS, including The Andy Griffith Show and The Beverly Hillbillies.
Eva Gabor played Oliver's wife, Lisa.
In the 1974 movie The Longest Yard, Albert plays one of the nastiest characters ever to grace the cinema.  Rudolph Hazen is a ruthless prison warden who tries to fix a football game of the prison guards against the prisoners to secure his image of omnipotence.
Oliver Douglas directly contrasts Rudolph Hazen.
Where Oliver has no control over the neighbors, protocols and attitudes in Hooverville, Hazen has complete control over the the prisoners, rules, and way of life in his prison.
Where Oliver tries to change the status quo and improve Hooverville, Hazen seeks only a reinforcement of the status quo, thereby continually strengthening his power base.
Where Oliver likes being a part of his community, Hazen likes ruling his community.
Hazen's opposition is former professional quarterback Paul Crewe, played by Burt Reynolds.  Other cast members include Bernadette Peters, Ed Lauter, and Michael Conrad.
Crewe is in prison after pushing his girlfriend, taking a joyride in her car, and wreaking roadside havoc.  He also shaved points when he played football.  Through a deal struck with Hazen, Crewe agrees to throw the football game against the guards.  From Hazen's point of view, the action is necessary to preserve his rule.  Ultimately, Crewe abandons his deal.  The prisoners win the game in the last second with one yard separating them from the end zone.
Albert's portrayal of Hazen reveals a character of cunning, manipulation, and deviousness.  For example, he instructs the captain of the guards to inflict as much pain as possible on the prisoners.  In other words, play dirty.
Oliver Wendell Douglas, on the other hand, continually seeslife in Hooterville as an exercise in futility, with his neighbors exhibiting a complete lack of common sense.  Then again, Oliver fulfills his farming chores in a suit, further distancing himself from the customs in his adopted hometown.
In both roles, to be sure, Albert plays authoritative characters.  Despite his being different, Hooterville accepts Oliver.  They look kindly on his efforts to be a part of the community, even if they reject his ideas from time to time.  But they never reject him as a person.  Oliver seeks the improvement of the Hooterville community.  Hazen seeks power for power's sake.  One wants change.  One wants to prevent change from happening.